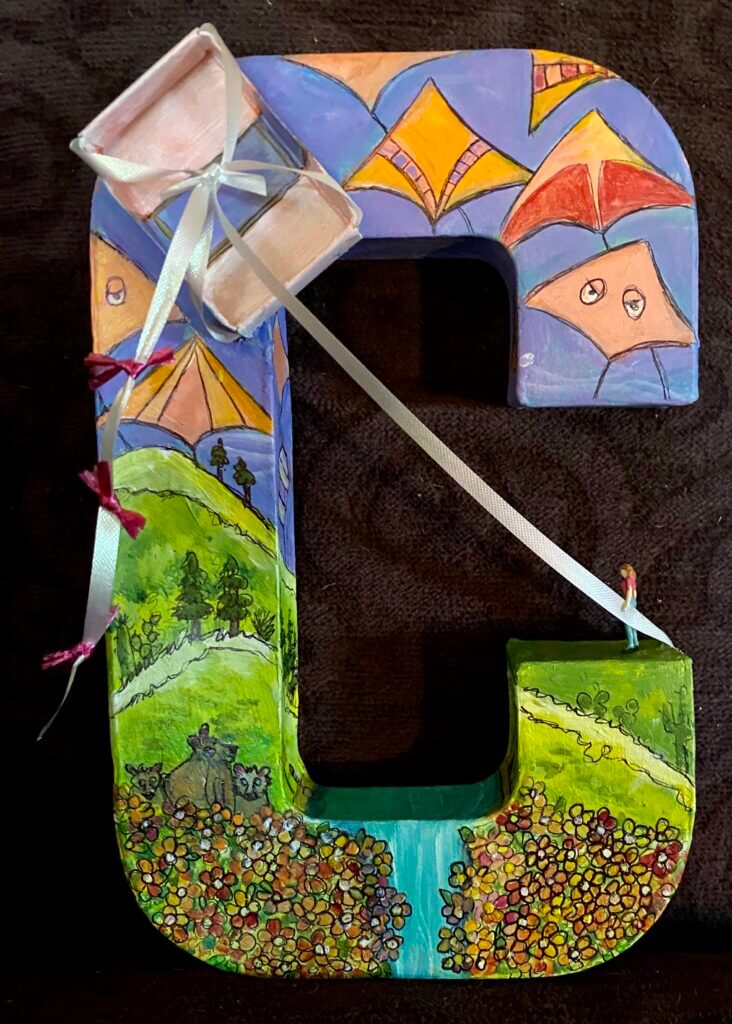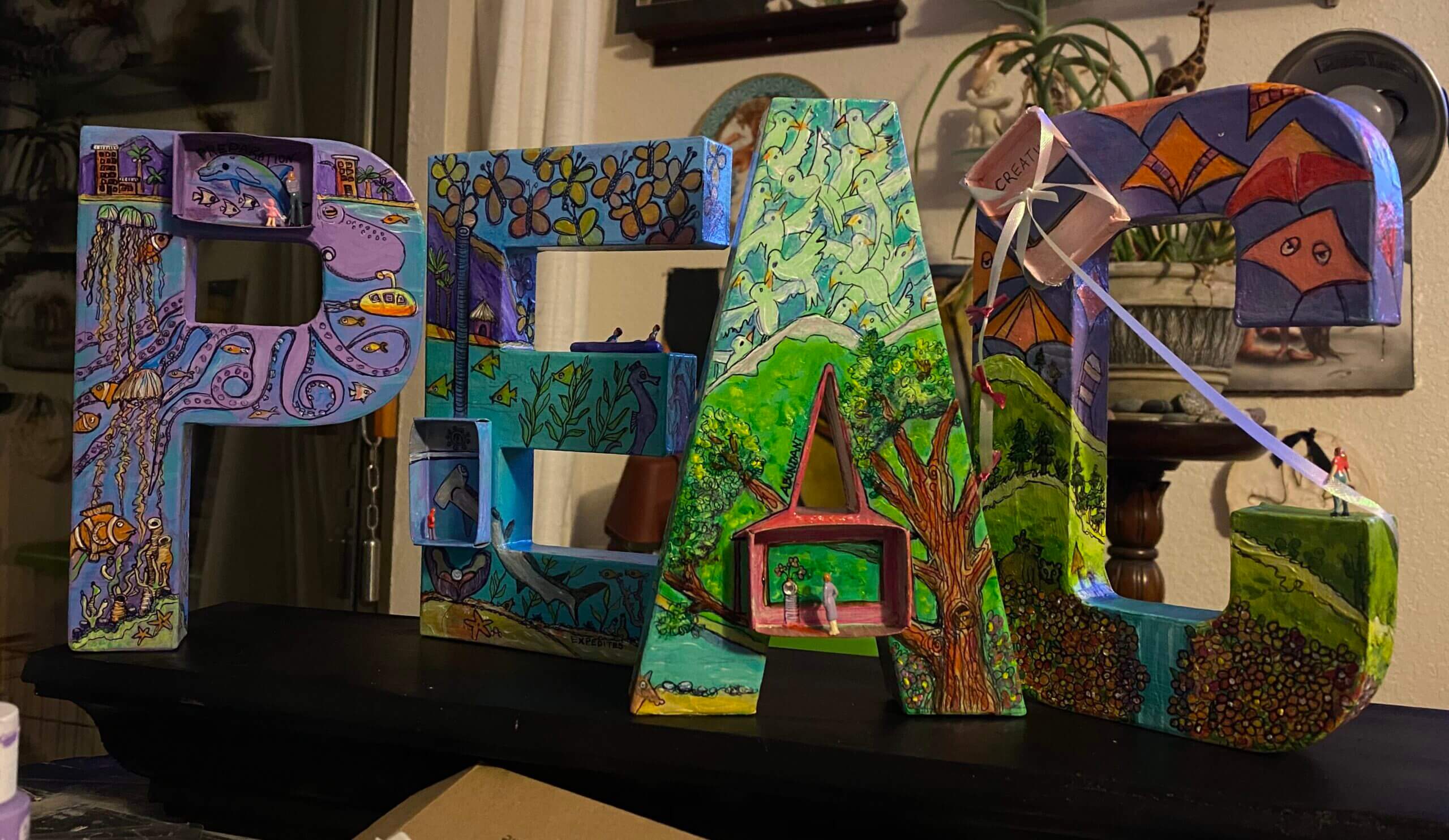 I really can escape to to other places when I go inside my art. Im thinking about this gal flying a box kite while I sit here drinking my coffee. Oh and look at that women's view in her A treehouse. Kinda jealous of them right now. They didn't get the coronie memo.
PEACE in progress. I wonder for whom I've created this piece?
Good morning –
I get to pick up t-shirts today oh and I'm in the Art Cave today thru Sunday 1 to 4 pm. Come Play?