Field of Wings is a message of hope, community driven art installation. It's a place where we honor our loved ones by painting butterflies that are then installed in the trees amidst a giant painting created by artist Jana Lynch. It's Jana's interpretation of the happiness she found here in the Village of Ruidoso.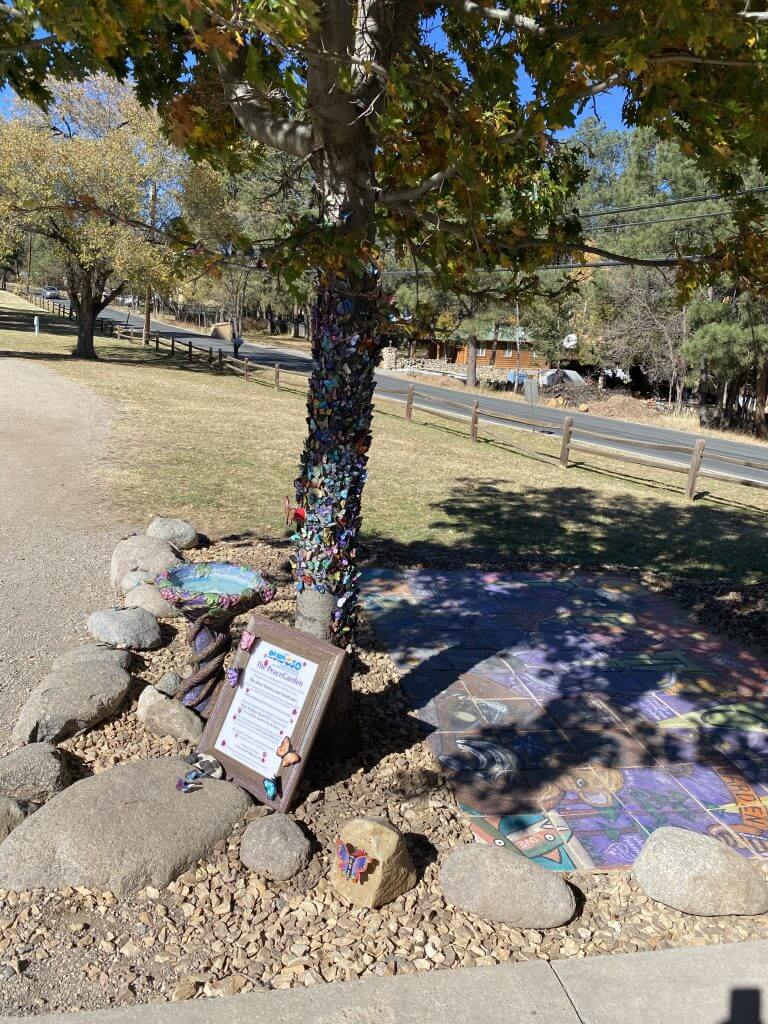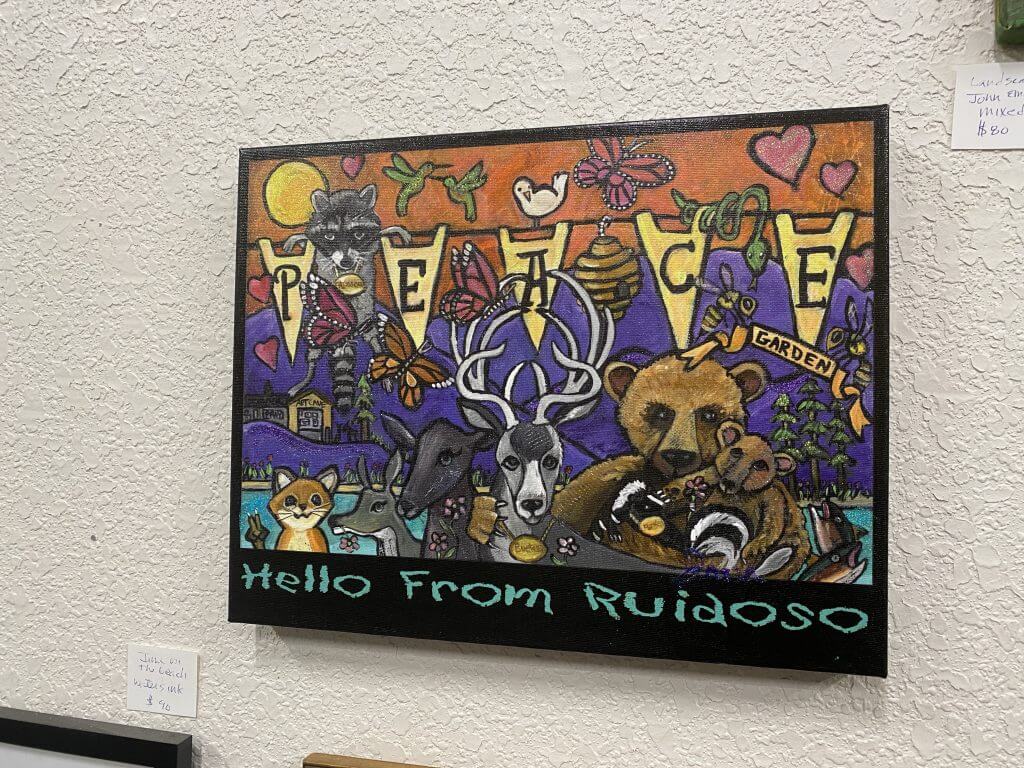 This art installation will be maintained by Ruidoso Parks and Recreation, and they will continue the tradition of allowing people to paint wooden butterflies honoring their loved ones. And these butterflies will live in the trees at Wingfield park.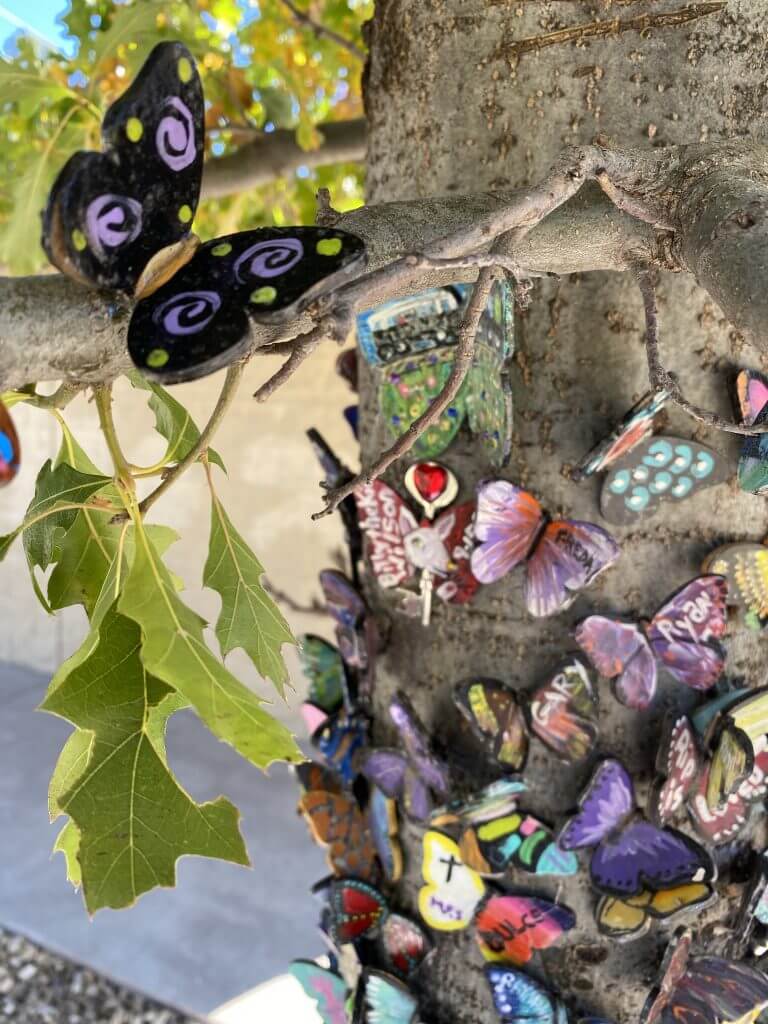 The three retail outlets selected to carry the matching merchandise are Josey's Framery, the PostslAnnex and HelloFromRuidoso.com
Jana believes people will want to take home the matching merchandise from the place where they honored their loved ones, due to the popularity and exposure of this art by our visitors from all over the world. Some of the proceeds from each product sold will go to the Lincoln County Food Bank.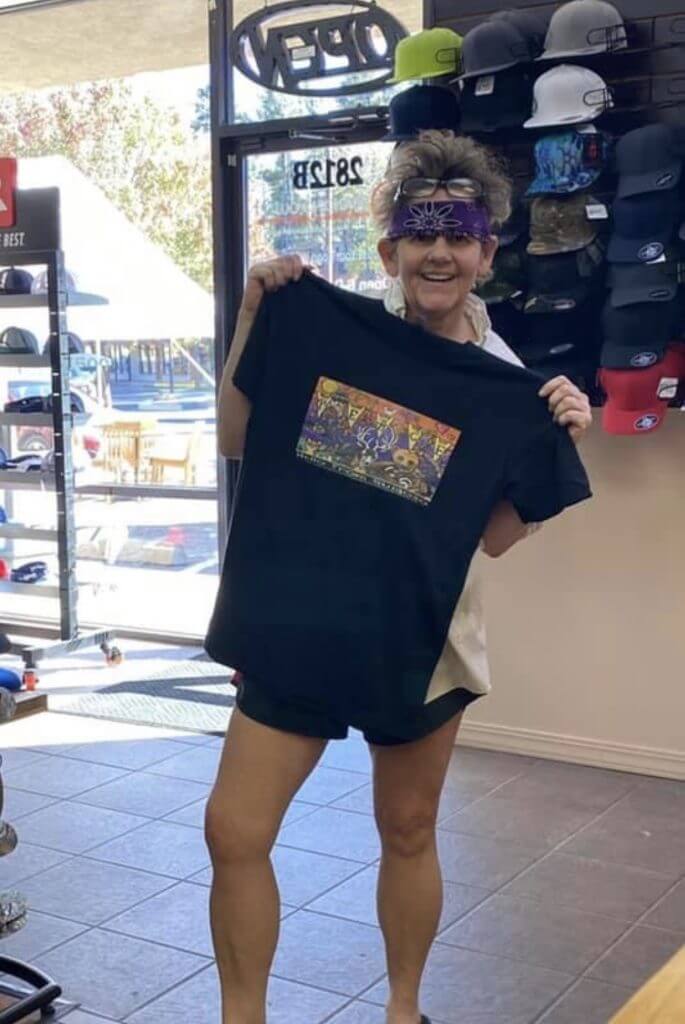 It is artist Jana's vision that there will be 10s of 1000s of butterflies in the trees at Wingfield Park one day, hence its name: Field of Wings. Proceeds from butterfly sales are to be divided with Lincoln County Food Bank, and Keep Ruidoso Beautiful Program
But FOR ONE LAST WEEKEND ONLY: Would you like to paint a butterfly with Jana? ($10) Or explore the Art & Garage sale she is hosting? Come say farewell to Jana and the ArtCave on November 12 thru 14 from noon til 6 pm