This little prototype shot glass I designed is in extremely poor taste. Ha! Lol! I love it!
But it's way too wordy for a tiny shot glass. Redo.
Good job Jay Lynch – they print nicely – color is fabulous and I'm extremely pleased with the quality. I just need to keep working on my designs.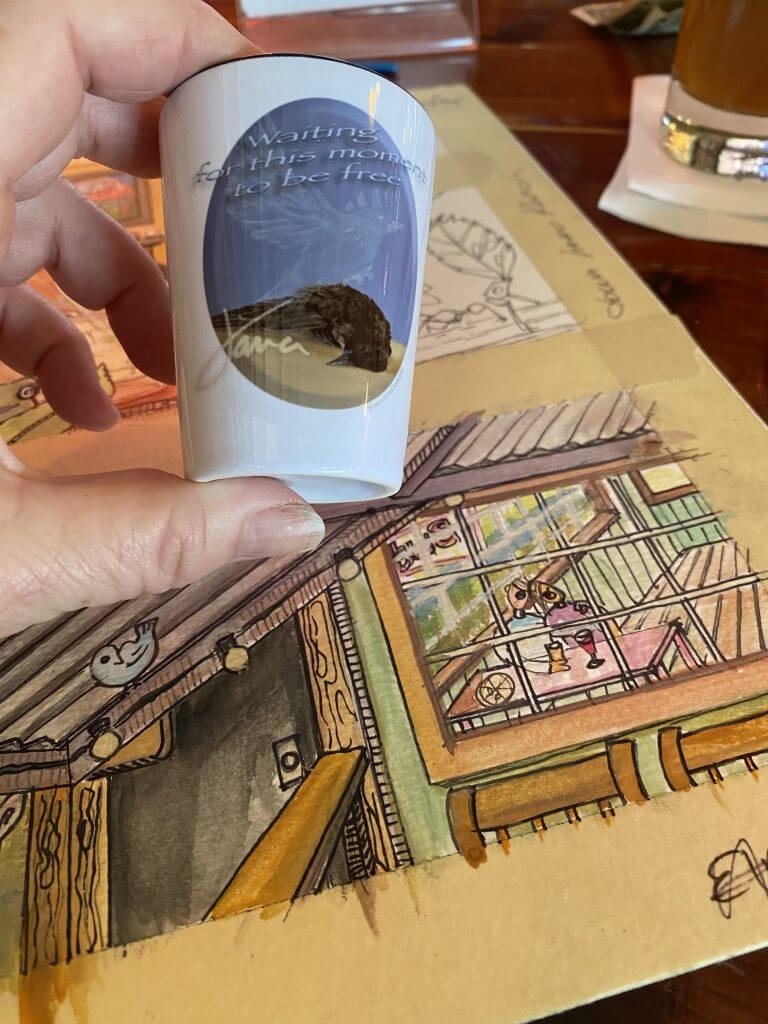 Who needs one? Lol. You have to be really in a good place about death, or drink till you pass out (or experience an out of body experience…) Lol!
Ok. Time to paint Neighbor's painting. Join me at the bar?