So I've not updated Adobe Creative Suite since 2009, until now.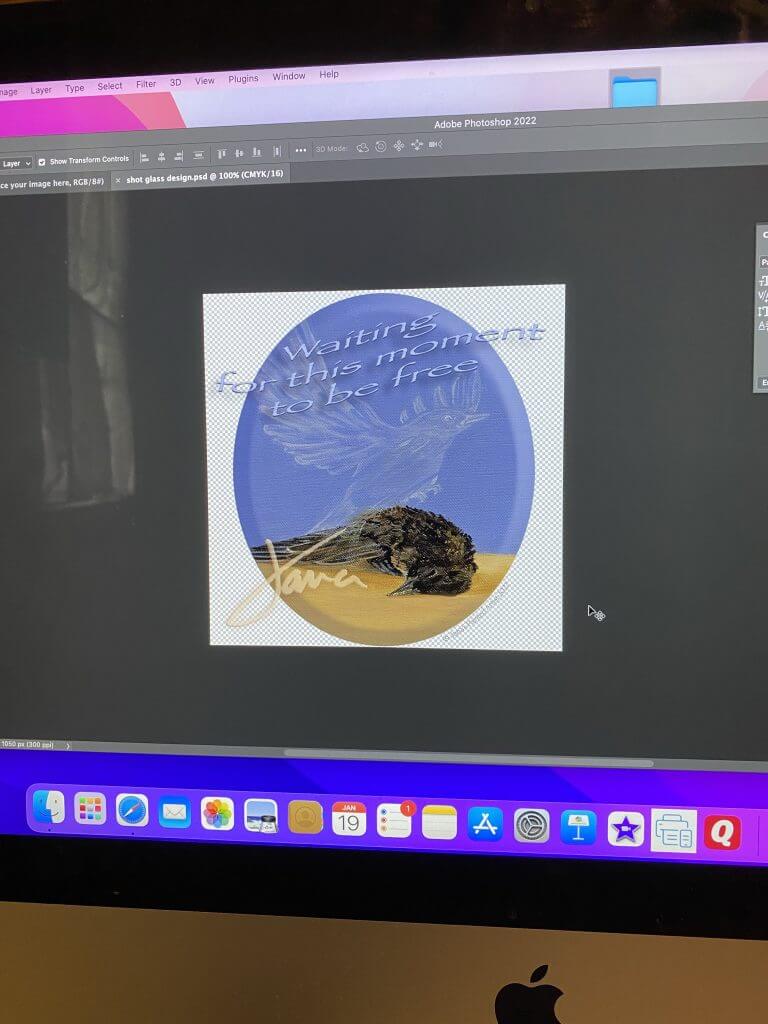 So…I'm rusty. Lol huge frustrating learning curve going on up in here.
But I designed a product today – my first. I bought one to check it's quality.
I'll let you know. But I love my sense of humor sometimes.
This is Titled "Waiting for this Moment to be Free"…now that's funny because it's in a shot glass. Lmao!
I'll let you know if it's good quality before I offer it to you.