So here's a bit about me as I'm hoping you will be interested in creating a hopeful community driven art installation with Down Home Ranch as my charity.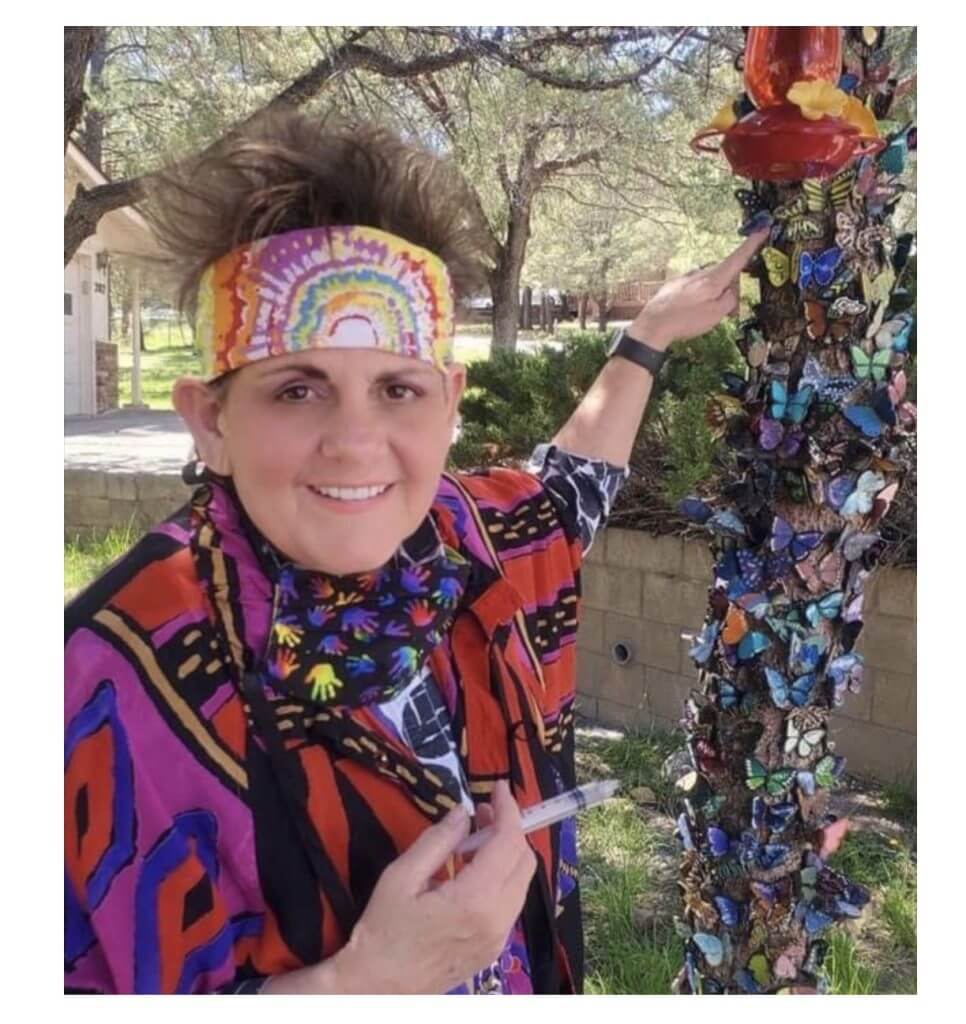 I am a graphic/commercial artist/art director by trade, but I went back to Fine Arts school at University of Nevada Las Vegas and College of Southern Nevada in Las Vegas in 2011, and it was there that I met kids who were trying to get a Fine Arts degree. As I attended classes alongside them I was thinking to myself, "How in the world are these kids going to make a living doing Fine Arts?" So in response I opened a gallery for them that I called Jana's RedRoom. It was located at the end of the Las Vegas strip near downtown Las Vegas. We even had our own TV show.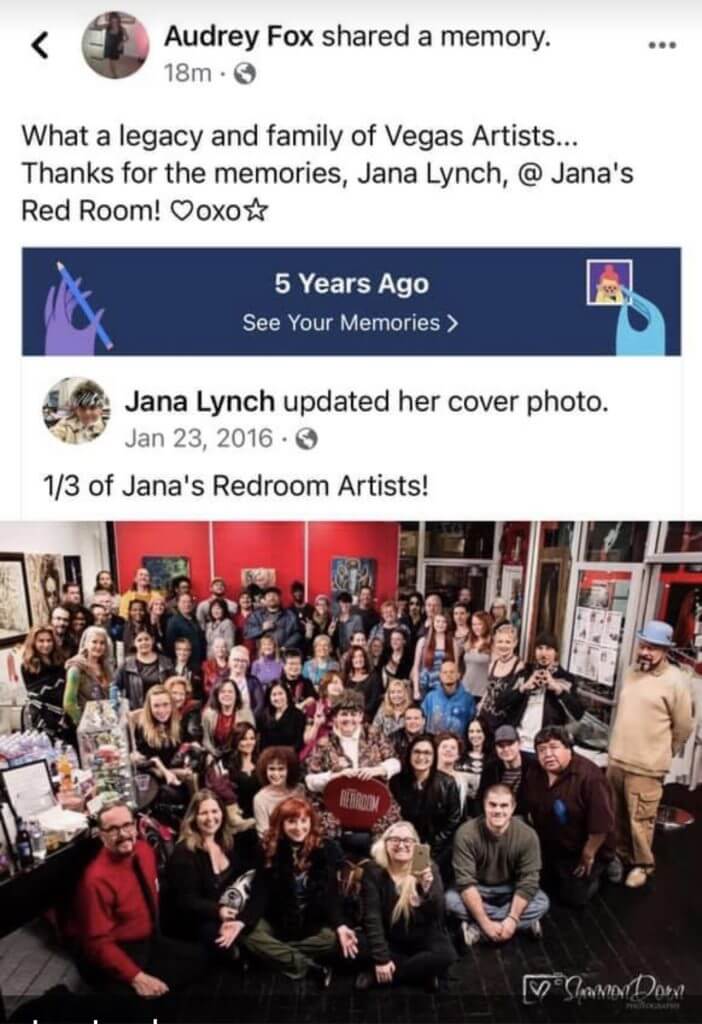 I represented 230 emerging artists at my gallery from 2011 to 2018, which I did until my husband got a job transfer to Ruidoso, New Mexico. It was there that I opened a business called the ArtCave, and we had a radio show there called "Hello from Ruidoso," which was a show about ordinary people doing extraordinary things.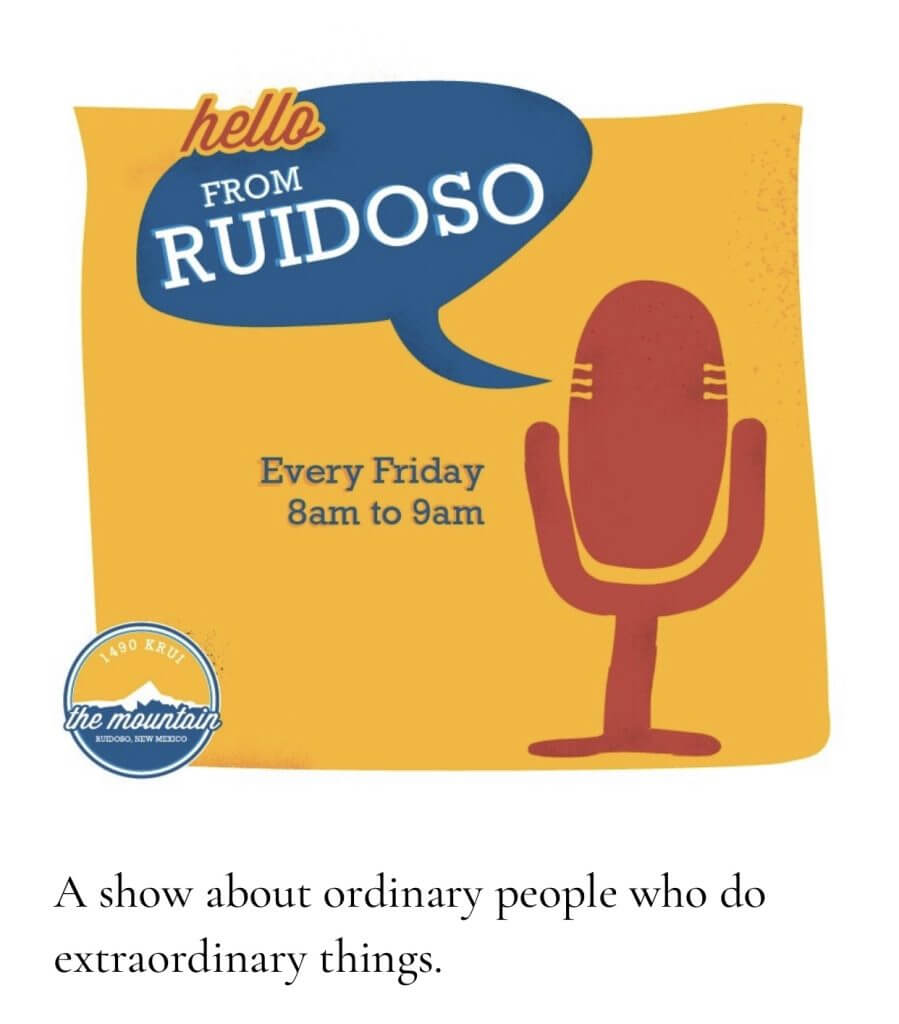 The ArtCave in Ruidoso, for me, was about me making more Fine Art with the help of emerging artists as my Art Apprentices. They helped me build my art, and in return I represented them and their art. It was a wonderful experience for the Art Apprentices, but it greatly enriched my life!
The ArtCave was reminiscent of Andy Warhol's "The Factory" in the 1970s, where he and a bunch of emerging artists who made art with him. Many people don't know that some of Andy's well-known art was produced by artists who came out of The Factory, but the art bears his name.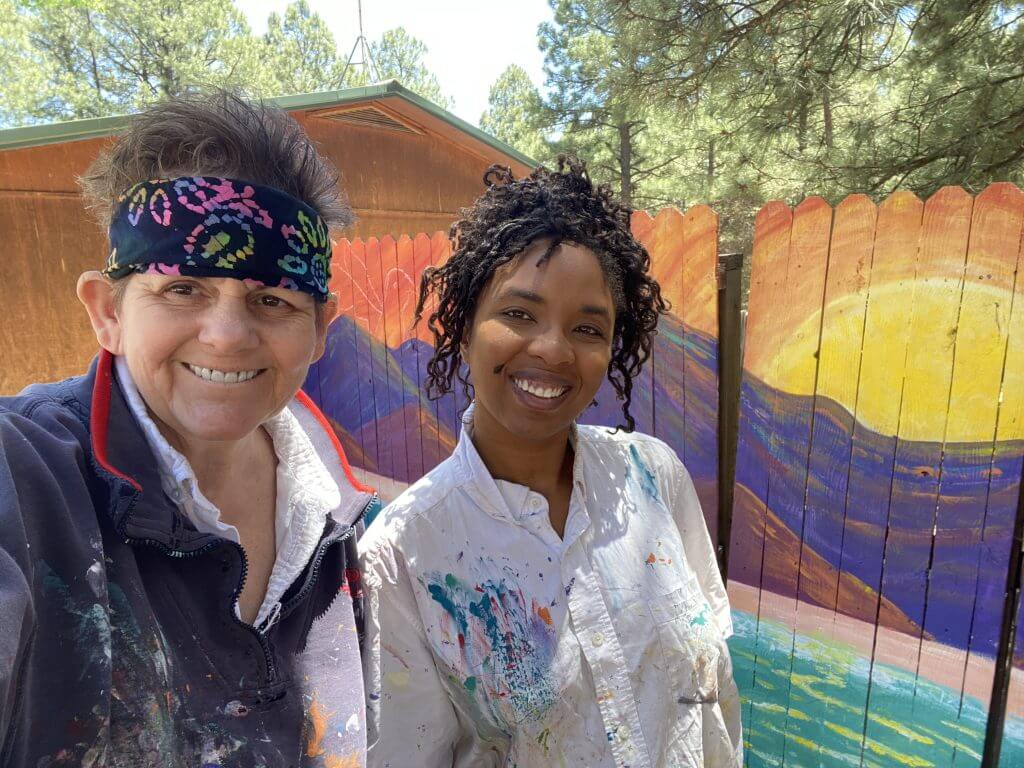 The main difference between my artwork and Andy Warhol's is that my art is always HOPEFUL. My art is inspired by – and communicates – hope. You may have to study my work and think, but the underlying message is hope. I believe the world needs Hope, and I believe that my ministry is to help others discover their Hope. BTW, the greek word for hope in the Koine Greek of the Bible is elpis, which translates to confidence, or confident expectation. I want to help others find their voice and build confidence.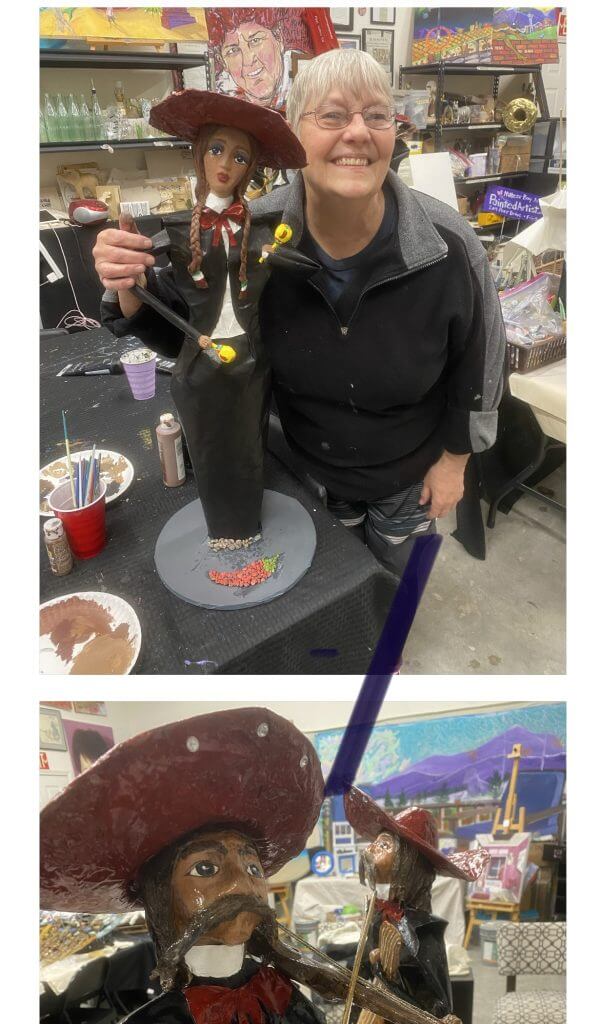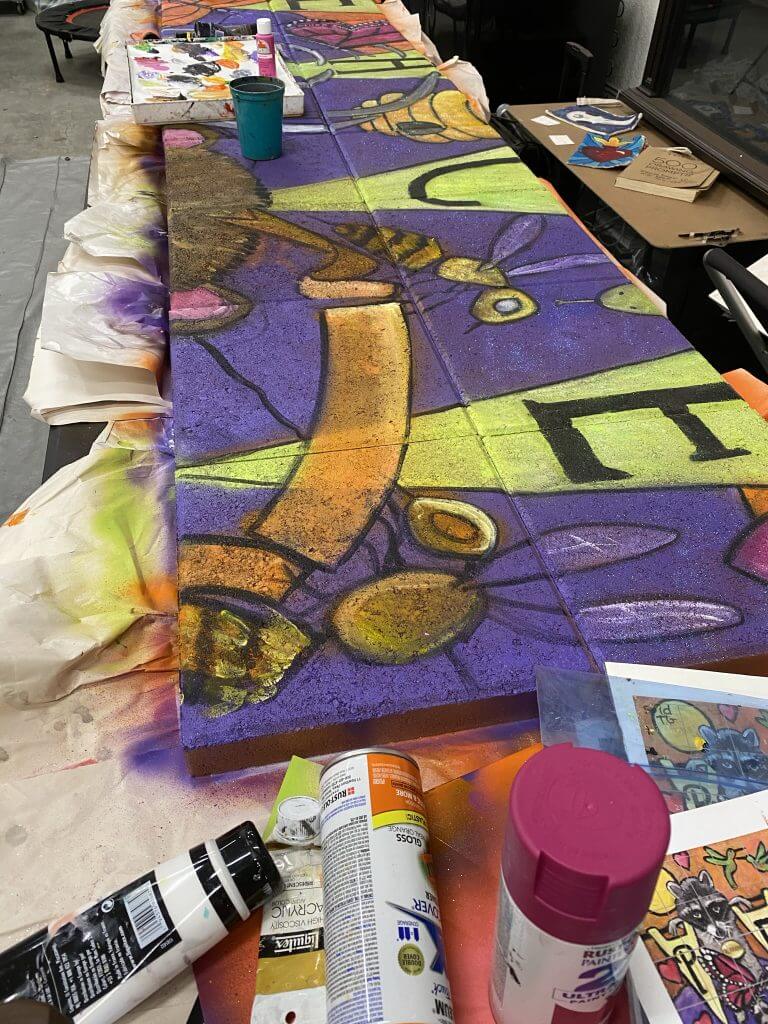 During my time In Ruidoso, a brilliant idea came to me: It was to get the entire Village of Ruidoso involved in a community-wide fundraising effort by building a giant, hopeful, community driven art installation and my first community art installation is now located at Wingfield Park in Ruidoso, New Mexico. The installation always starts with that one piece of art that represents their community.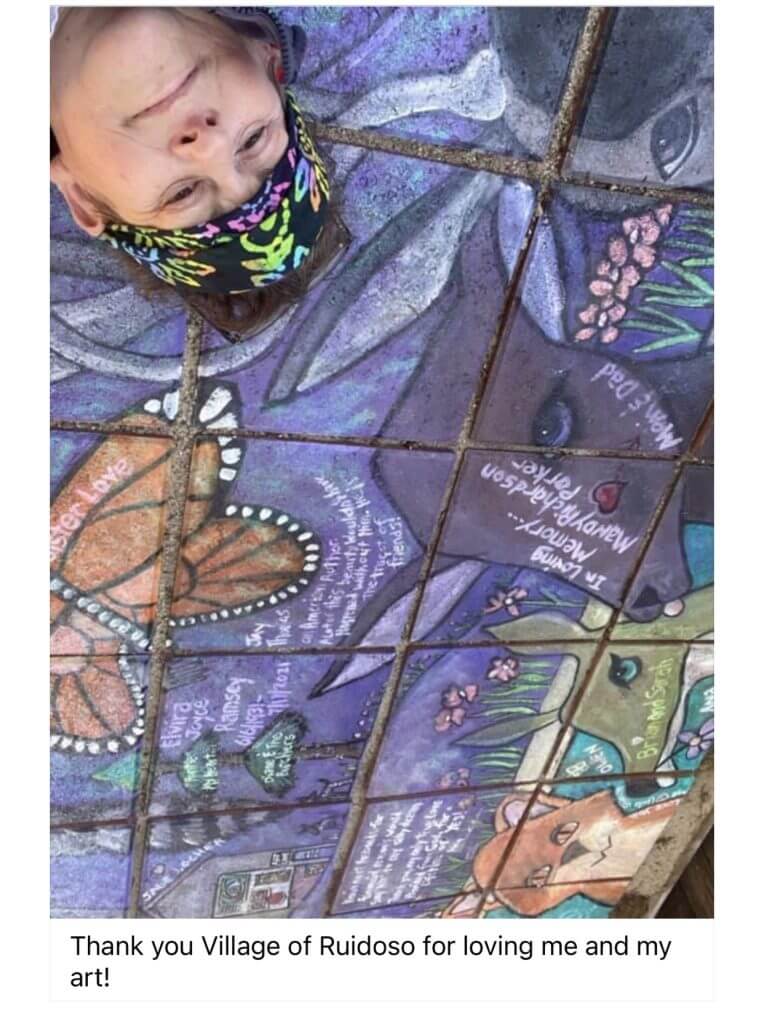 Wingfield Park is inside Ruidoso's fairgrounds where all community events are held. I retained the merchandising rights for products that have been created as a result of the installation, but Ruidoso gets to keep as a permanent part of their community the original art installation that we created together.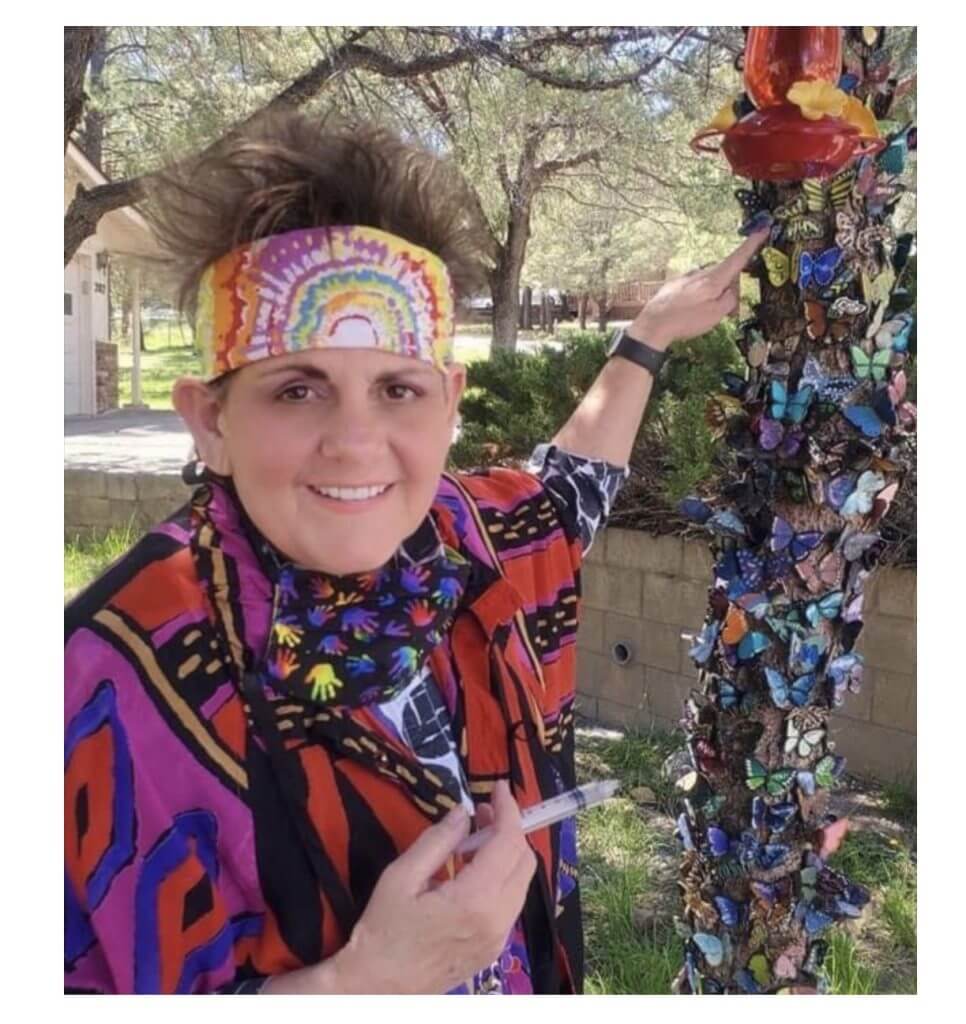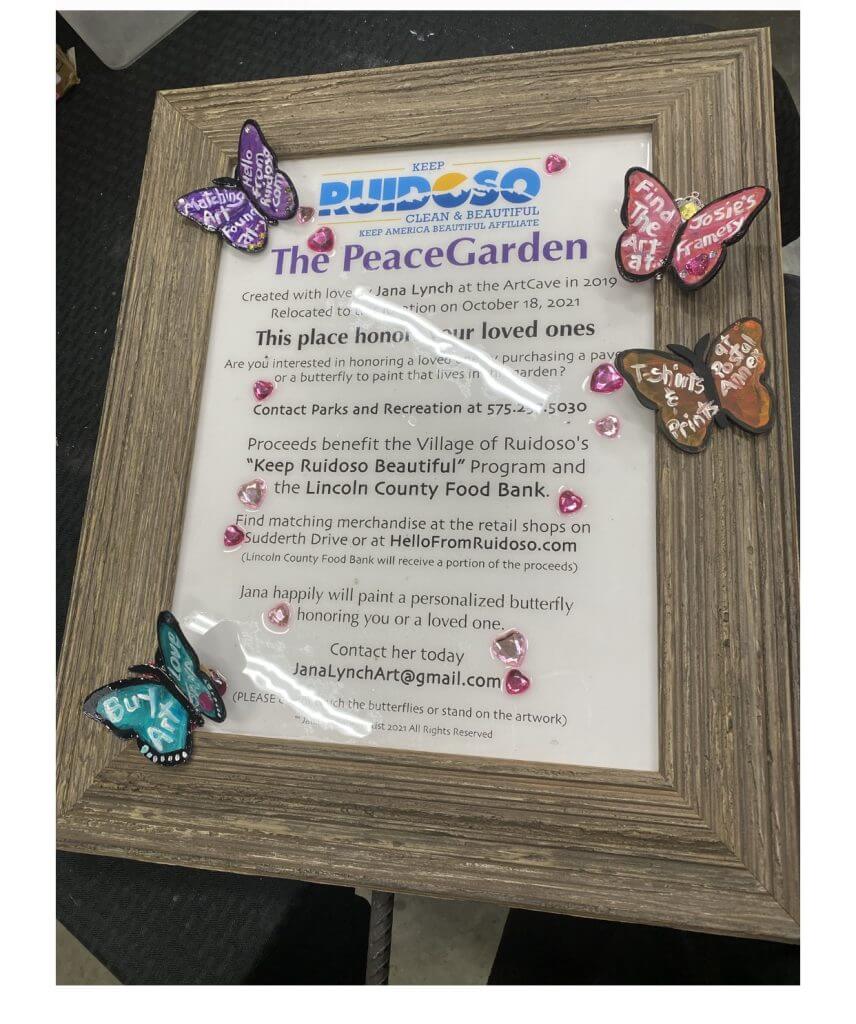 Some of the proceeds for the charities that I select are a result of individuals painting butterflies to honor their loved ones, in addition to the sale of the matching merchandise. It never stops. As more people paint the butterflies and purchase the matching merchandise, the charities benefit. In Ruidoso, my charities are Lincoln County Food Bank and Keep Ruidoso Beautiful.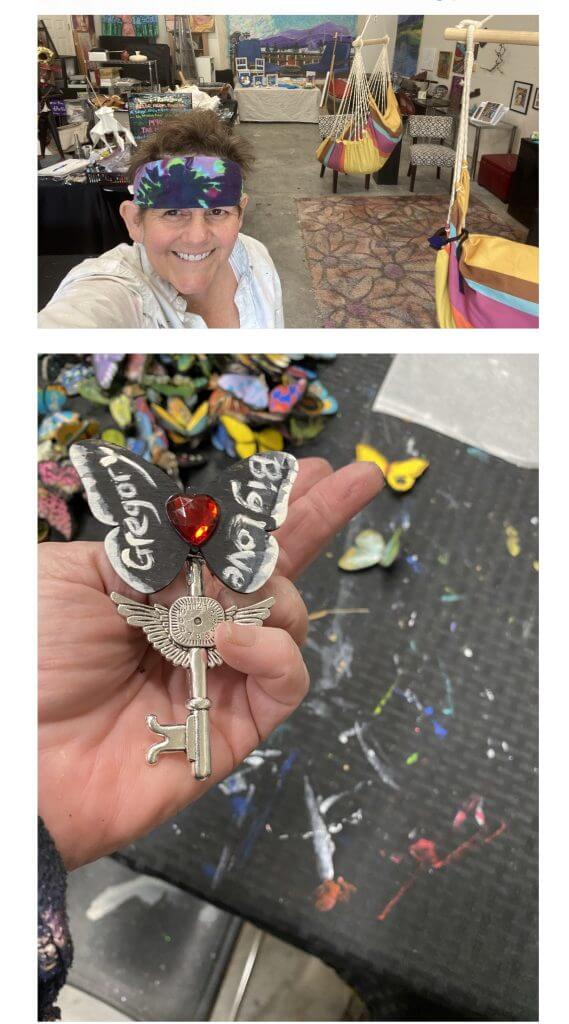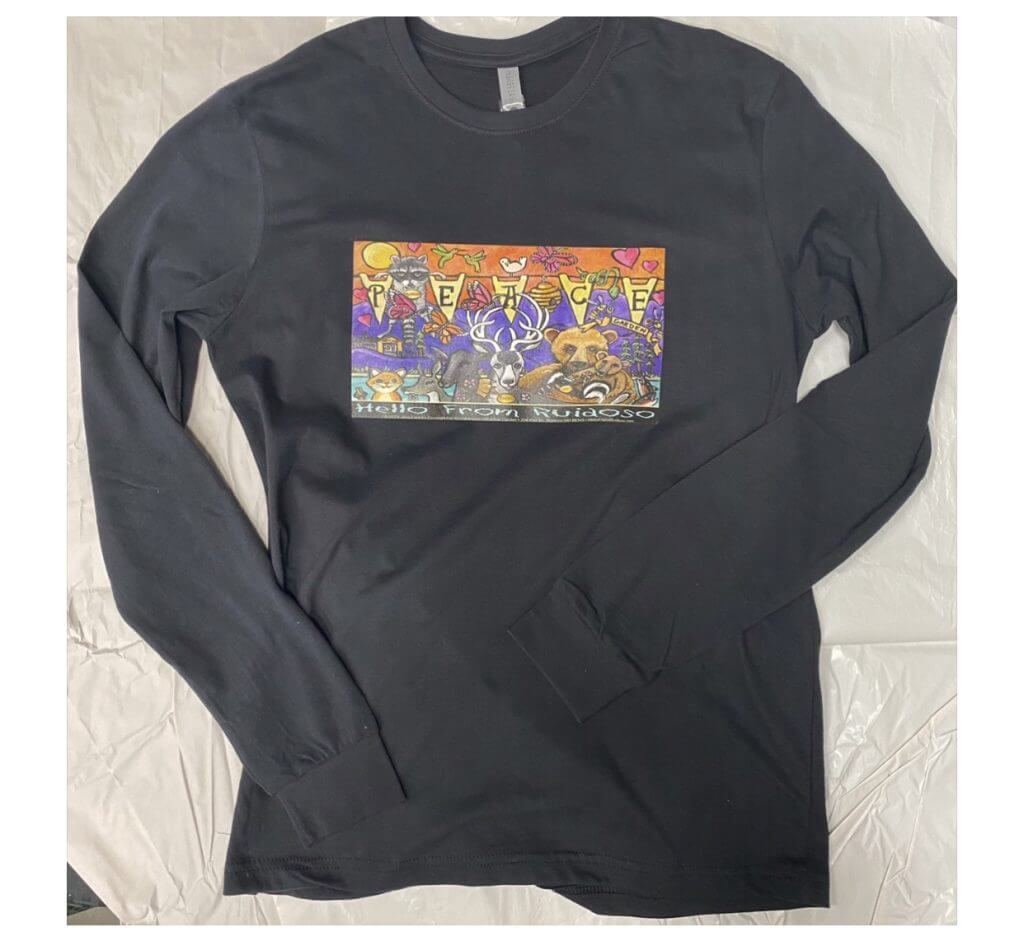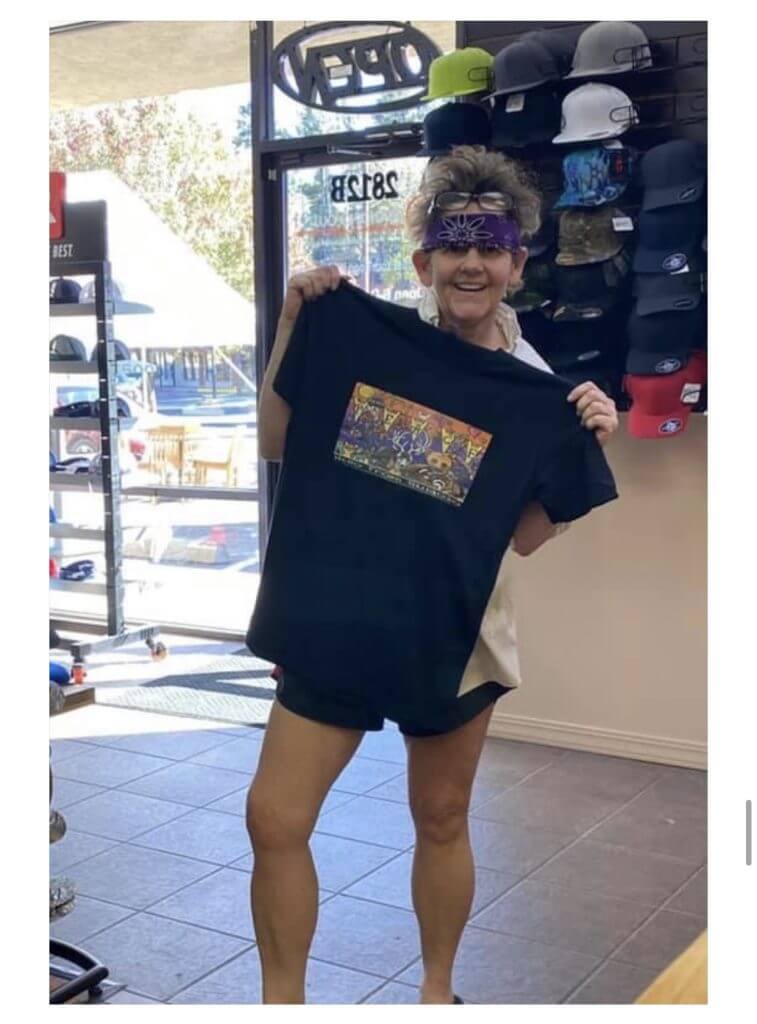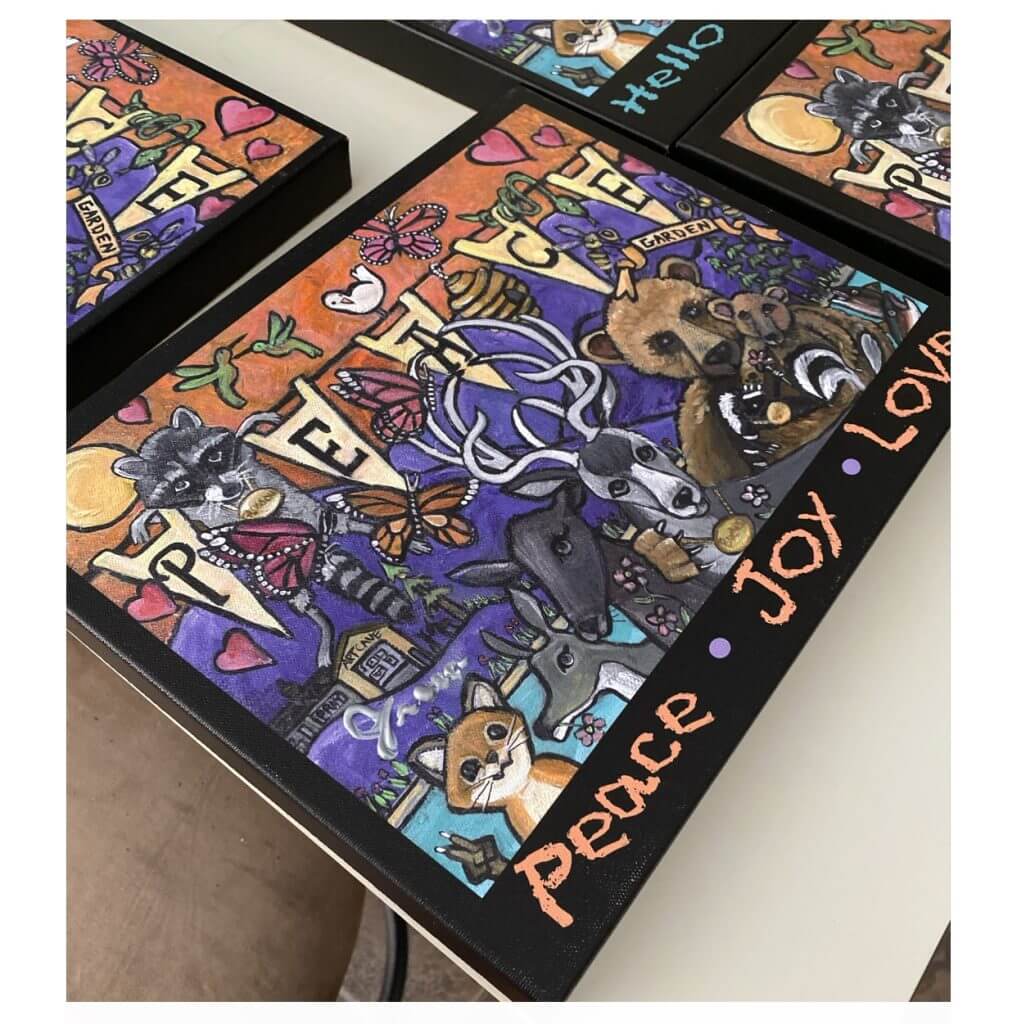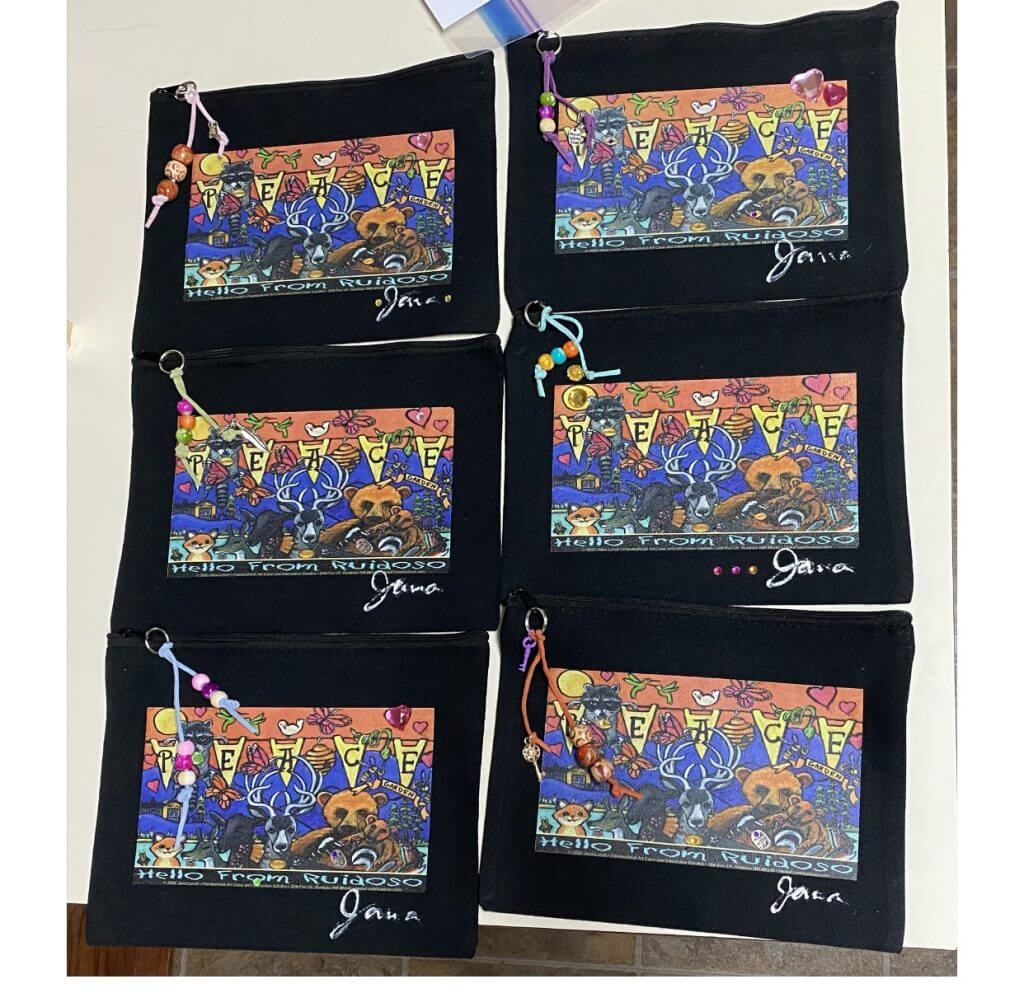 I am extremely interested in doing this with Down Home Ranch here in Bastrop. Although I am new to the area, I can see that I would like the community installation to be at Neighbors Kitchen and Yard for all to see, right here on the beautiful Colorado River.
And I'm, 100%…just thinking out loud here…as I have no idea if either of you two, Neighbors and down's would be interested in this concept, but I can tell you that the money for my designated charities just keep coming in because of a never ending art installation. People continue to paint wooden butterflies to honor their loved ones, and the older butterflies at some point fly away as new ones get installed. It is a wonderful way to honor someone and then demonstrate that, during our lives, things change.
I plan to put this all together by inviting the entire community to become a part of helping me build a giant hopeful art installation for Bastrop community where we can honor our loved ones.
The reason I believe that your residents would be exceptional in this project is because I learned one thing in Ruidoso, it's that I'm a great teacher. I never knew that 'til like 2 years ago. You put a paint brush in the hands of these extremely kind and creative souls, who are so willing to listen to a seasoned artist like me…their hands plus my words ?!? Wow! Well, together we are making exceptional art!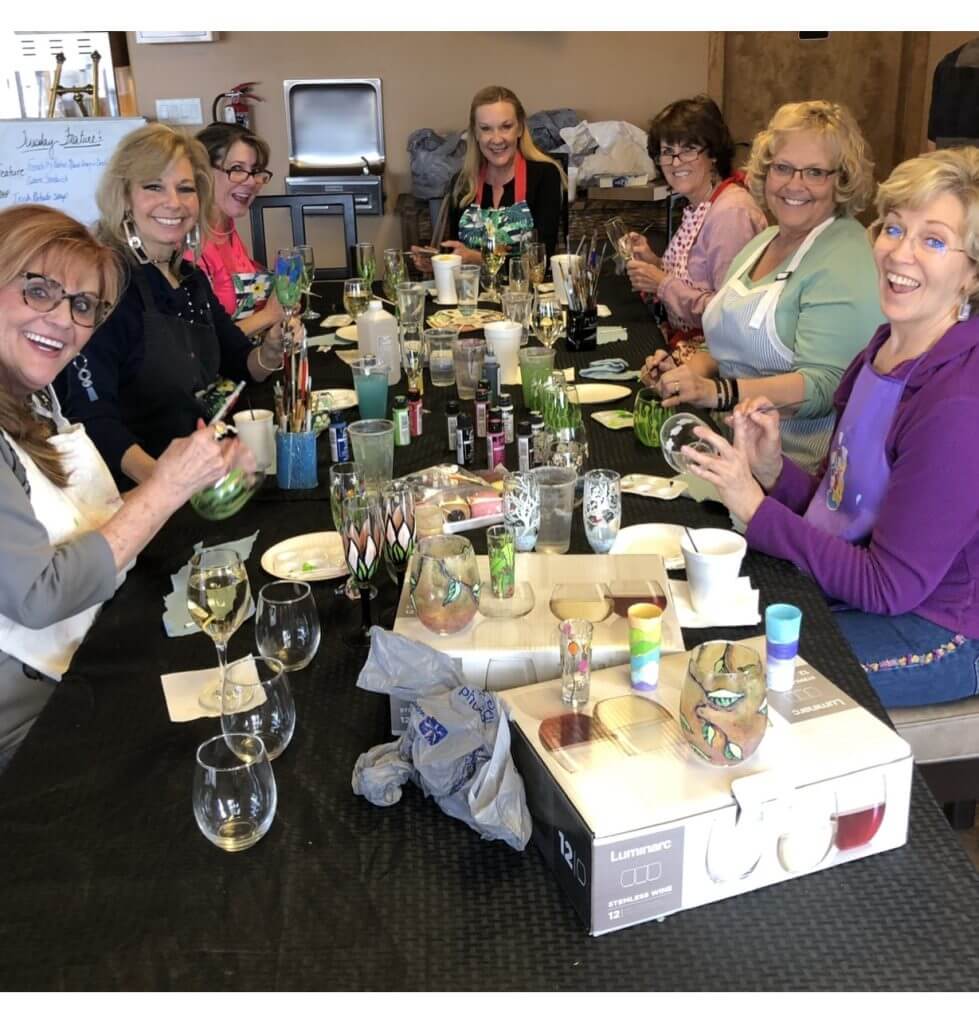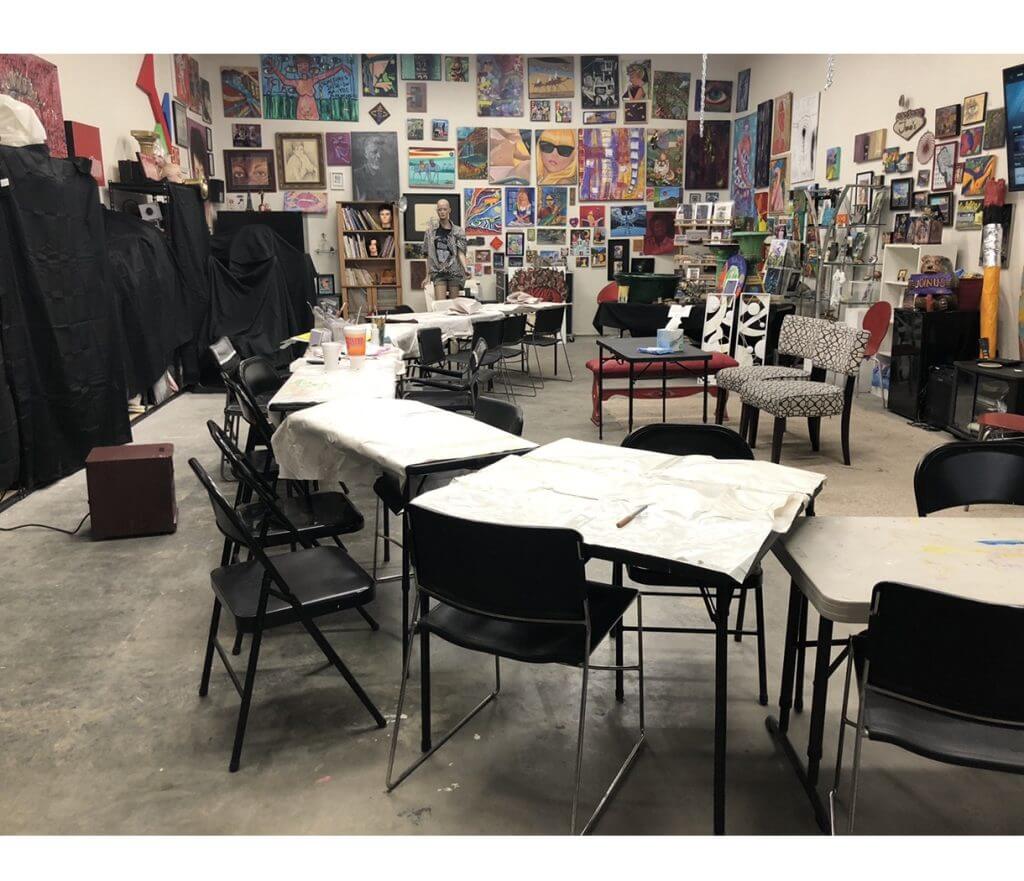 Picasso worked a lifetime to get back to being childlike, and once we go back there, the art becomes profound.
I believe that through the merchandising of this community art installation, along with the help of your residents as my Art Apprentices, we will be able to collect money for them and for Down Home Ranch, for Nieghbor's Kitchen and Yard, and for myself. It's a huge win-win-win-win for everyone involved.
When you help someone honor a love one in this very personal way…well simply put, it's the greatest feeling there ever was.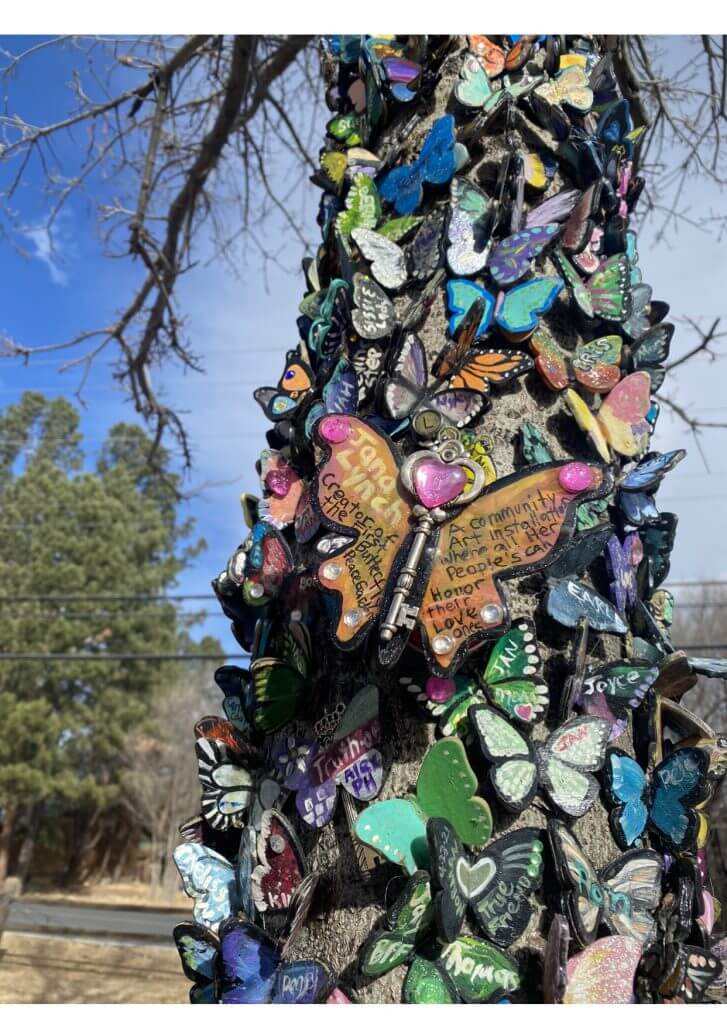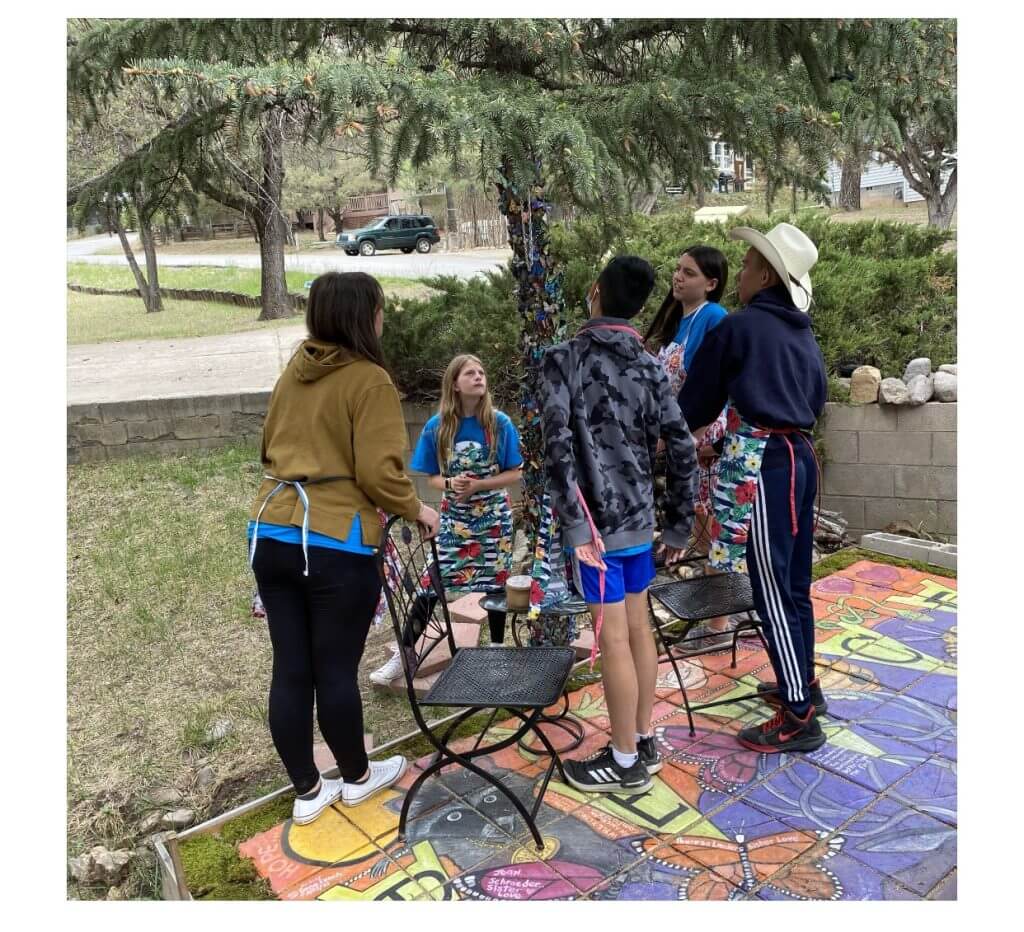 I'm Jana Lynch, I've got a high IQ but I'm severely dyslexic, I'm on the spectrum which makes me laser focused. I'm like a dog on a bone when I set my mind to something. I know what it feels like to live with a disability. I just wanna build HOPE with my new community.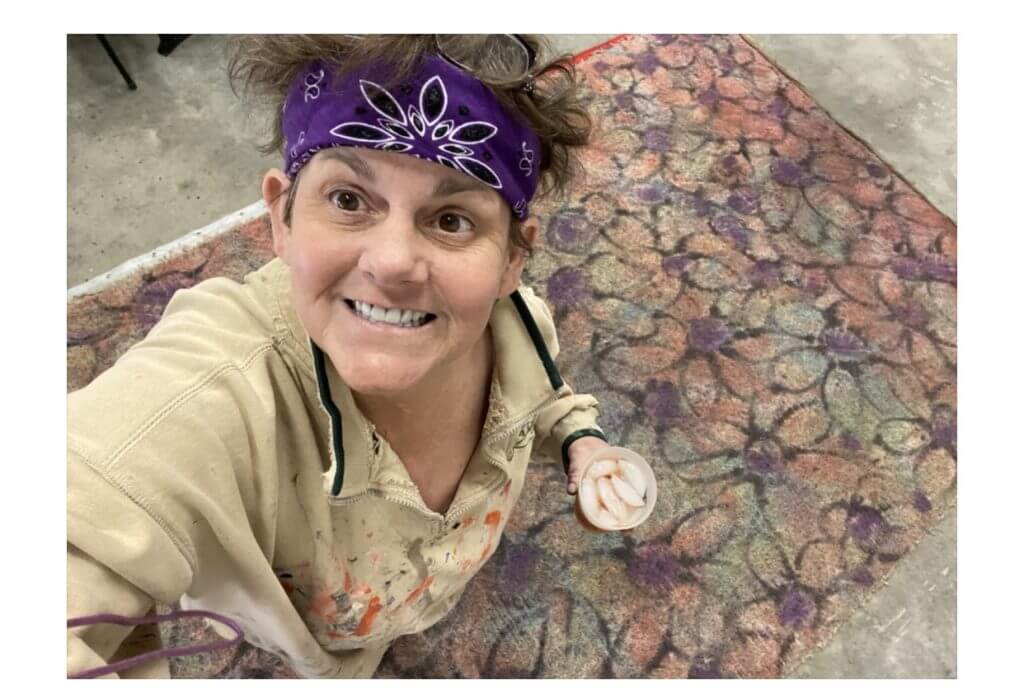 And I can not wait to meet you, your residents so that we can build that piece of art that represents our community!
Jana Lynch, owner of PaintedArtist.comArt Cave & Message of Hope Garden 702-524-4527