Well we moved 300 square foot worth of stuff that we've been living on over to the 420 sf efficiency yesterday. Mind you we lived just fine on just that stuff over the last 5 months.
Since April 20 I've been pairing down two completely packed floor to ceiling storage units. This efficiency apartment is where I worked to get it sorted.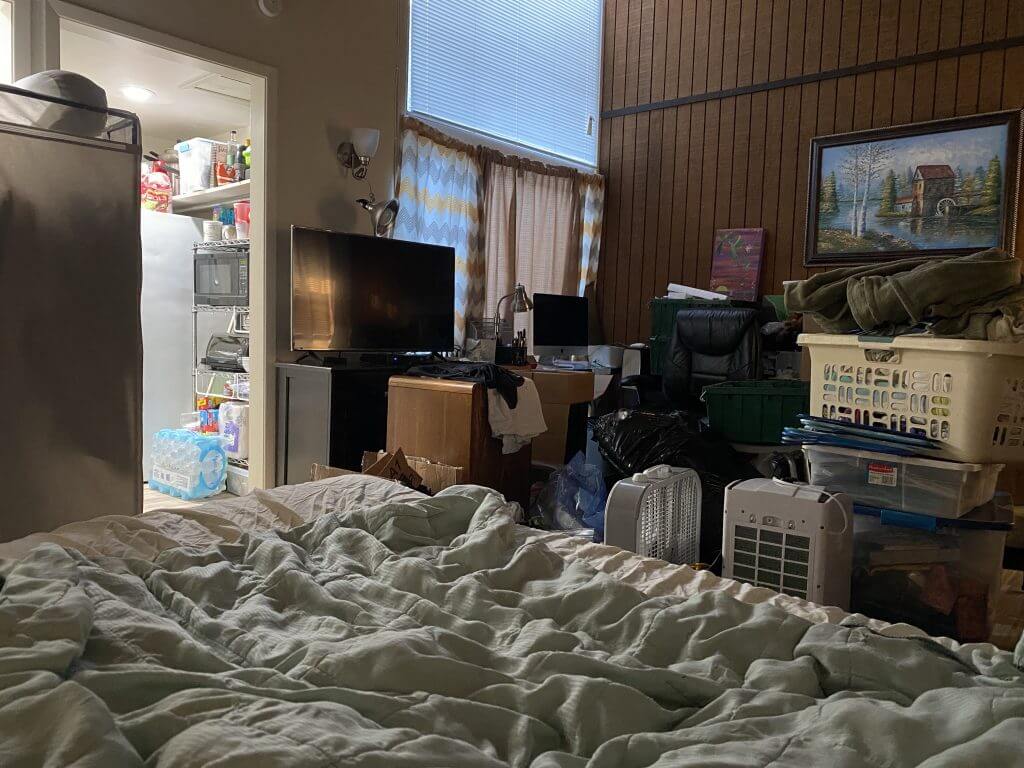 What was left after this process was what I felt we should keep out of all the stuff we still owned. Mind you, we started this process last year in Ruidoso where I had a huge garage sale and we even sold all my furniture with the house.
If you're going to do something like this you have to understand you can only wear one shirt at a time. You are extremely blessed if you have seven shirts so that you only have to do laundry once a week.
The rest of the stuff you have is just a heavy burden that keeps you from moving freely about the planet.
And trust me once you've been evicted from your life a few times you realize just how ridiculous it was to acquire all this shit in the first place.
This tiny live thang is no joke folks. You got to be ready to let it all go. It's an emotional journey because you learn that no one wants your old memories.
My advice to the young? Live way below your means. It's a blast to be able to move around your day financially free.
I recommend a storage for your seasonal stuff like ski wear, scuba gear, and suitcases. But only stuff you know 109% you will use again. (Store no memories)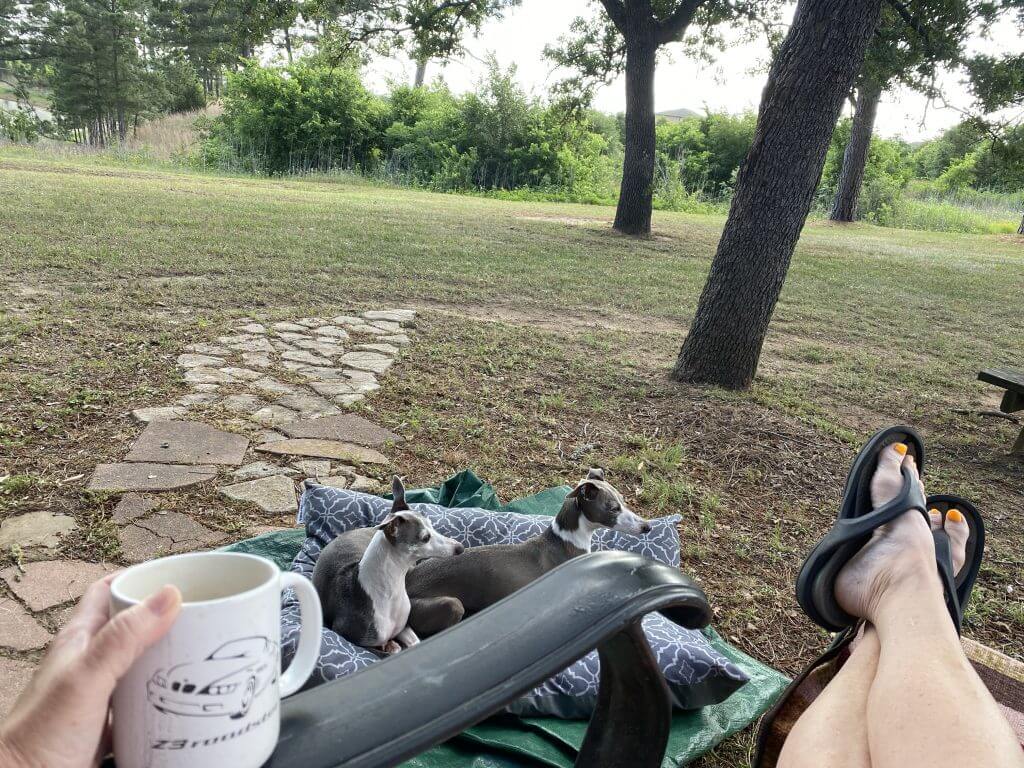 I will not be selling my stuff this time. It all will go to a battered women's shelter where there's a new gal arriving almost daily, someone who was evicted from her life with only the shirt on her back and a child on her hip and one wrapped around her leg.
Selfishly I ask, when do I get to make art again?
I can feel my heart quake as I still have to build an outdoor studio space and still have to get 1200 sf of Art Cave stuff to fit into 300 sf in the cold storage. I will be donating extra supplies somewhere because again, I can only use one tube of white paint at a time. But truly I hope it fits. Lol I love my art stuff the very most.
FYI when this is all done I will still own too much stuff.
Gawd will this ever end?! lol
I'm beat.