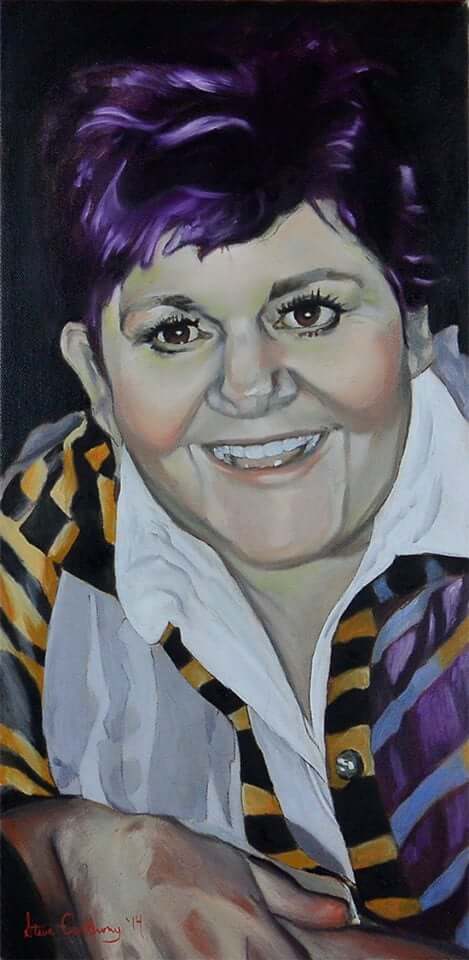 Jana's RedRoom is now sponsoring a new adventure … it's called the PaintedArtist Art Cave & Garden
Unlike Jana's RedRoom, the PaintedArtist is more about the creation of art. Unique art needed for the many galleries located here in Ruidoso. It's also  about the creation of art for your viewing pleasure at our own in house gallery called the Art Cave and Garden. It's a place for Ruidoso's very own creative people to gather together and to collaborate … bringing magic to our Art Cave & garden. Art Cave & Garden is a work in progress and will be, given time, an interactive experience for vistors from all over the world. Our goal is, as it's always has been, to inspire the next generation of art collectors by offering original works at reasonable price, only this time around, it's also about the enlightenment of the next generation of the creatively gifted.
A little about Jana's beginnings in Las Vegas
Mission Statement:
Jana's RedRoom is a working art studio and gallery. Our goal is to inspire the next generation of art collectors by offering original works at reasonable prices and, in turn, putting meaningful money into the hands of emerging and established local Las Vegas artists.
A little about us:                                                                                                       Jana's RedRoom got its start inside in the world famous Arts Factory in July of 2012. The RedRoom is owned by Jana Lynch and her loving husband Kevin Stepp. Jana first came up with the idea of the RedRoom after renting wall space for herself in the Arts Factory and letting other local artists use the space along side her free of charge. Realizing that there is a huge demographic of artists that have such talent and no outlet she then birthed the idea of the magnificent "Jana's RedRoom." Simply put her continual goal and theme is to have an avenue where emerging and established artists alike can come to display their creative soul. With her patchwork of magic through the array of small and large pieces she has built up an imaginative quilt of artistic creativity. Where many galleries charge to display art, Jana thinks it is crucial to never charge any artist to put their work up on her walls.
The arts community of Las Vegas is expanding more and more by the day and Jana's RedRoom feels privileged to be a part of it. Supporting our local artists is our main goal. We consider everyone who steps foot into the RedRoom family. With a strong sense of community and an open heart to all, we welcome you to come check out the beauty that is Jana's RedRoom.
♥ – Jana's RedRoom
https://www.facebook.com/JanasPaintedArtist