My view as I contemplate my day.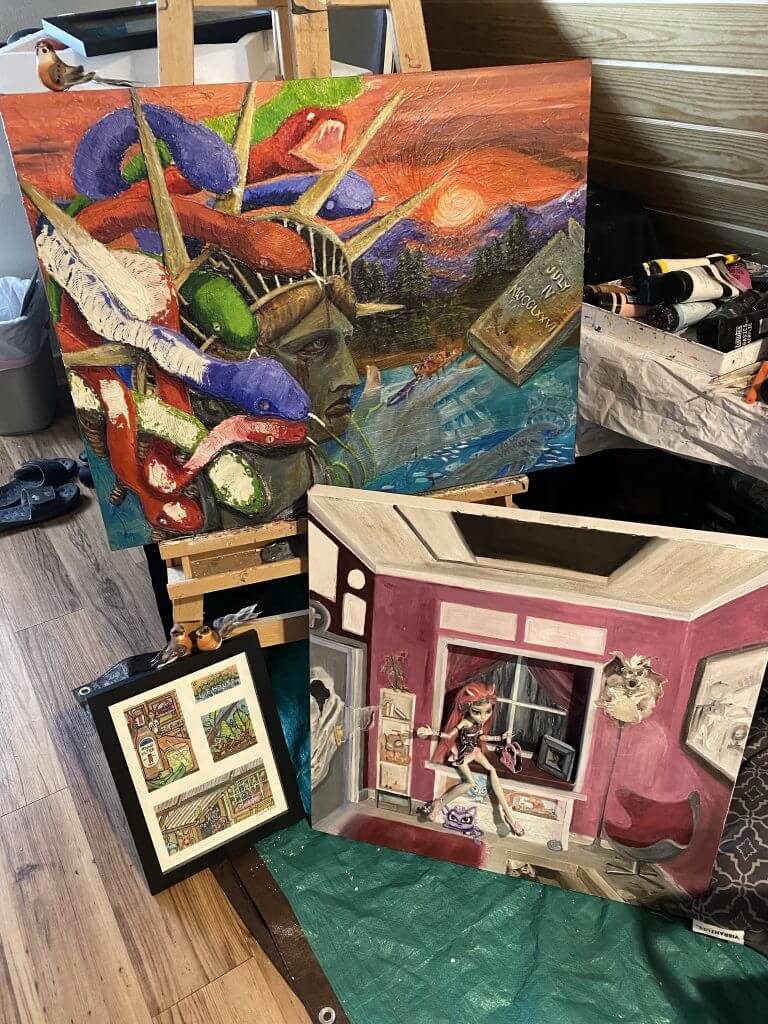 I so wish I could just paint on the more light-hearted "A bedroom suite for my favorite Monster High doll," she's vintage now, and deserves a place to live in some lucky little girl's bedroom.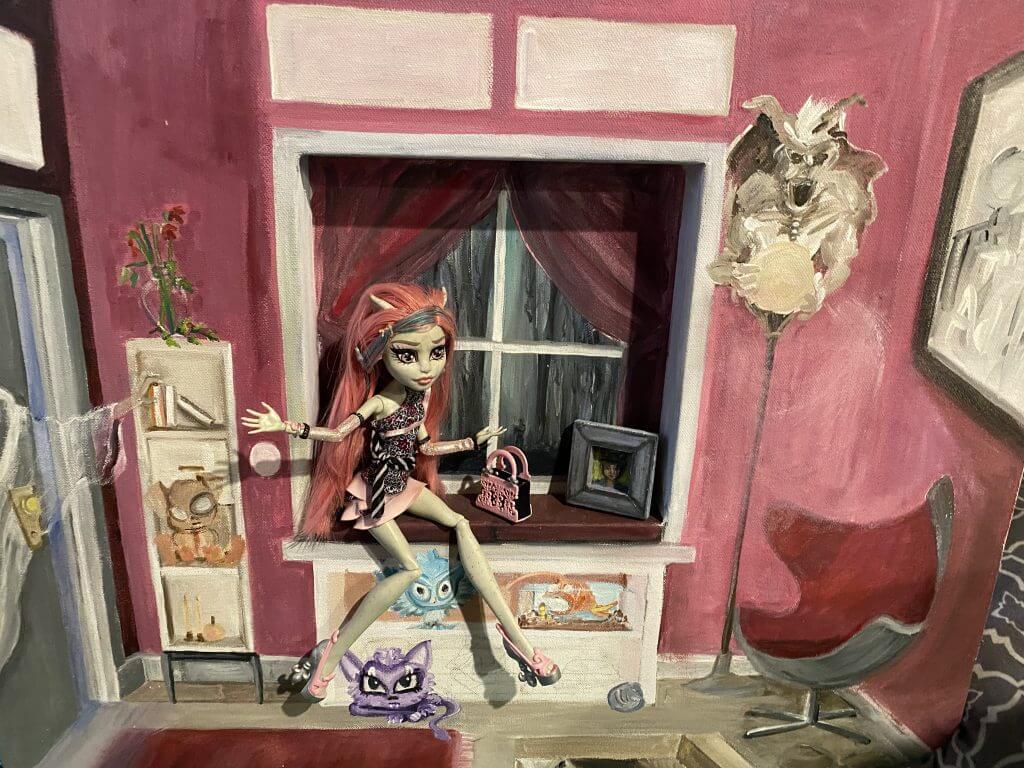 But I must carry on in a dark, but not hopeless place. As so many of you have expressed interest in the piece. Nathanael Chavers gets first right to refuse her. Lol! After that it's open game. Lol!
So I must complete it.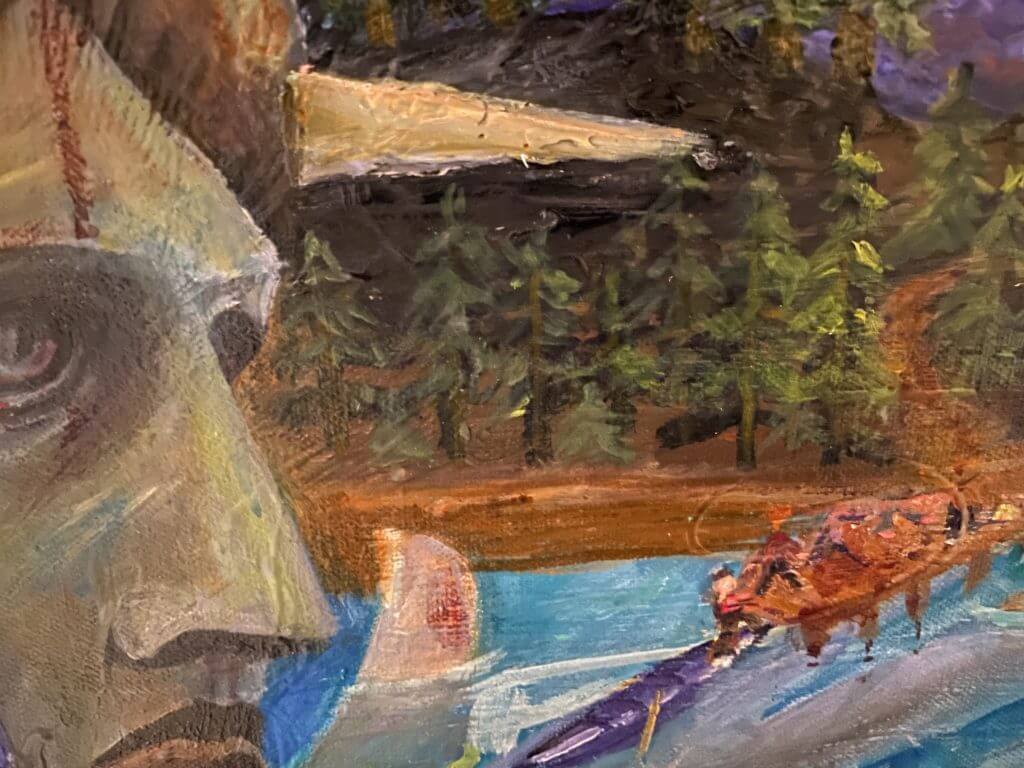 I feel perhaps it's important, but ! I'll let the world decide. For all this is "no longer viable," but it's a cautionary tale, if only we can stop looking for relief in all the wrong places.
Oh, some fun news today!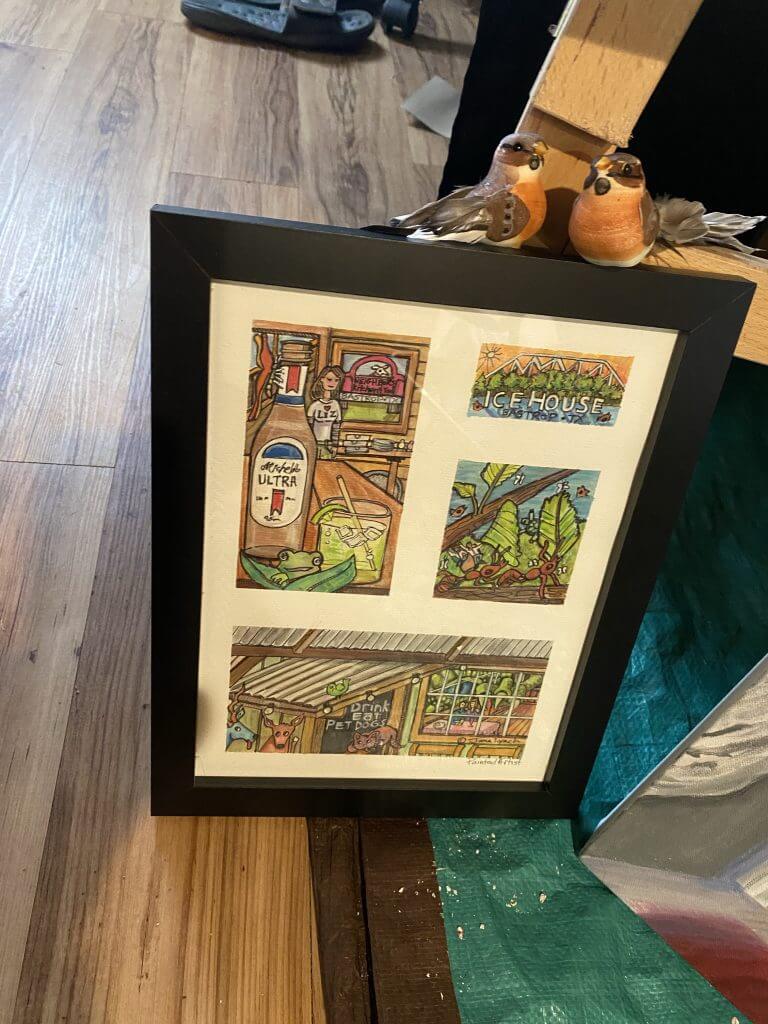 The prints of my Nieghbor's painting are complete, thanks to the help of Bastrop Signs & Banners. Love those guys. Check 'em out local artists!
Anyway, the sun is out and I'm going to go for a run/dance and then deliver to the hard working staff these hand signed prints today. They're now my new friends over at Neighbor's.
I had so much fun with you all over the last month painting your scene.
Fun news: Bastrop Opera House, thank you for inviting me to help paint sets. Omg. What a blast!
Pretty good day ahead, all and all.
LIVE LIFE LARGE!