I'm excited! I got my climate controlled storage unit for all my art related stuff today, so I'm setting up a little place for my art production.
I won't work in there, but it's a place where I can put inventory and unfinished projects to be completed etc. And it's where I have all my paints that cannot live in hot spaces.
Making art in tiny living has its challenges, but having a little help like a climate controlled storage will make it easier.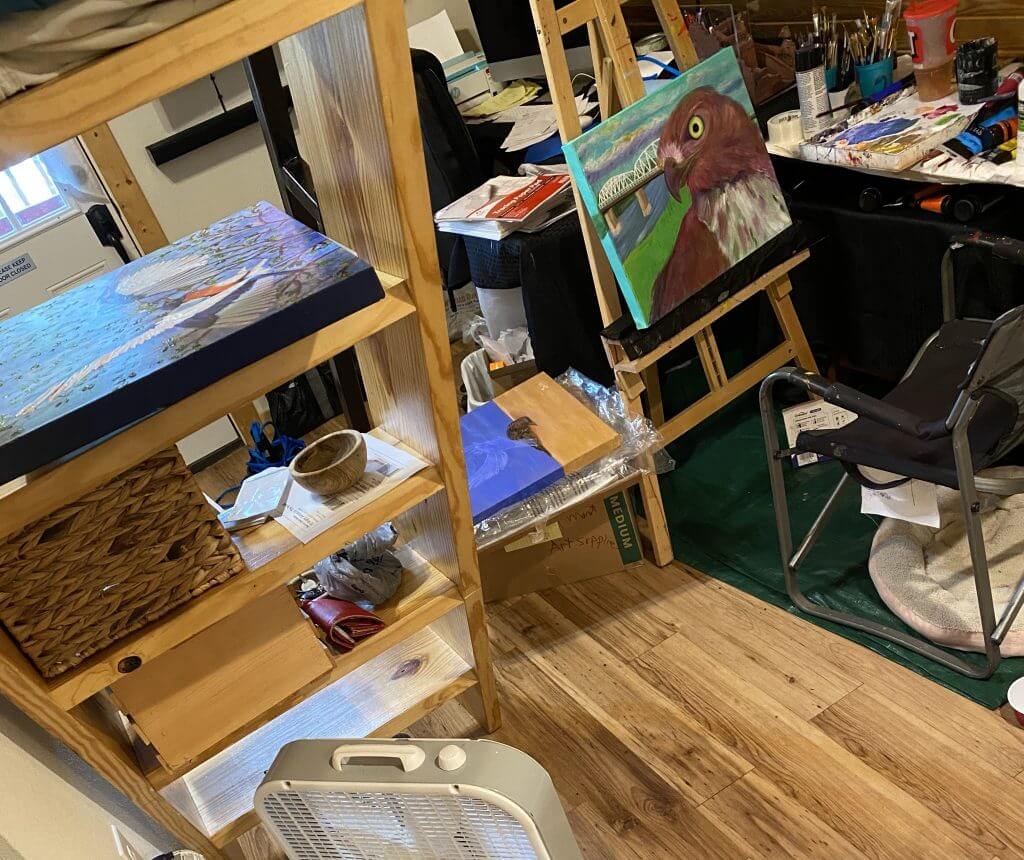 I was juried into a group show that will be featuring birds, which is being offered since Bastrop was voted a Bird City. Trying to prepare for that in tiny living can be challenging.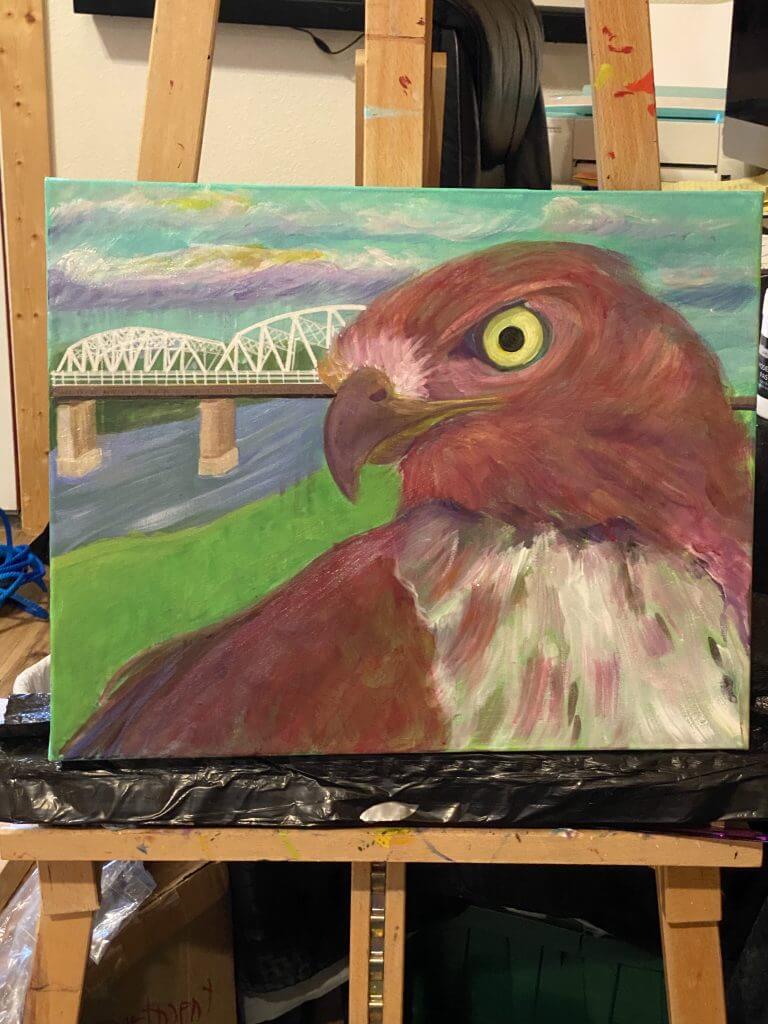 Come play May 6 where I'll be painting live at Nieghbor's. On this painting I've titled it "Will we let our history fall into the River?"
The painting below is a painting that was made by a group of my artists in Las Vegas, Nevada. Let's do something like this on May 6th!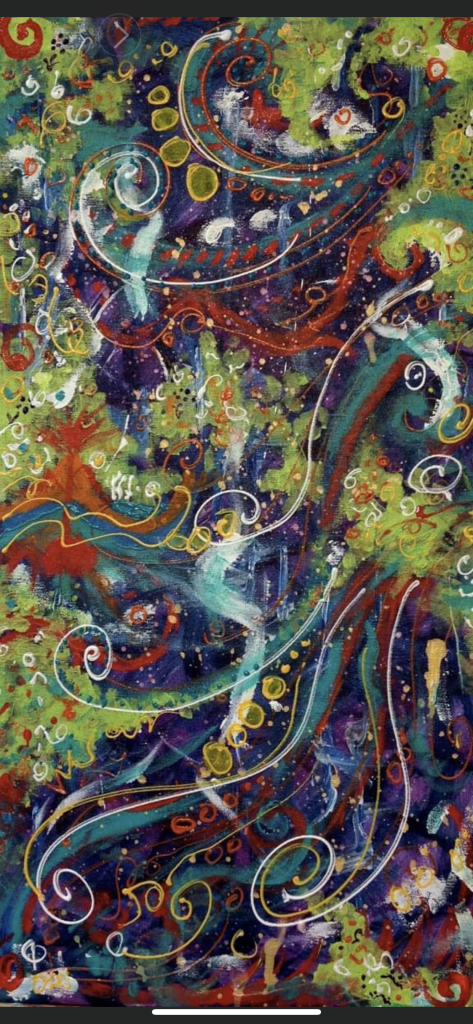 Be sure to wear your paint clothes. I'm starting a group paint on May 6 that we can work on together. It's going to be a birds-eye view of our river, I'm thinking. What will you add to this new piece?
This is the group that painted the art shown above. My talented brother Wyley Lynch, who was a very talented musician, used it on one of his CD album covers.