Ok.
Our heroine caught the mange. (A disease that can result in death)
Did Buttercup (I've been studying her family for 3 generations) miss important life lesson from losing her mama Blossom too young?
I don't like sad stories. I wasn't going to tell you … but great local folks, who are in the know helped me figure out how to medicate her.
It was a riddle to solve how to treat her with medicine and not a skunk, that I could kill, if she ate it (medicine dose was too big for a tiny skunk)
I was provide a trap.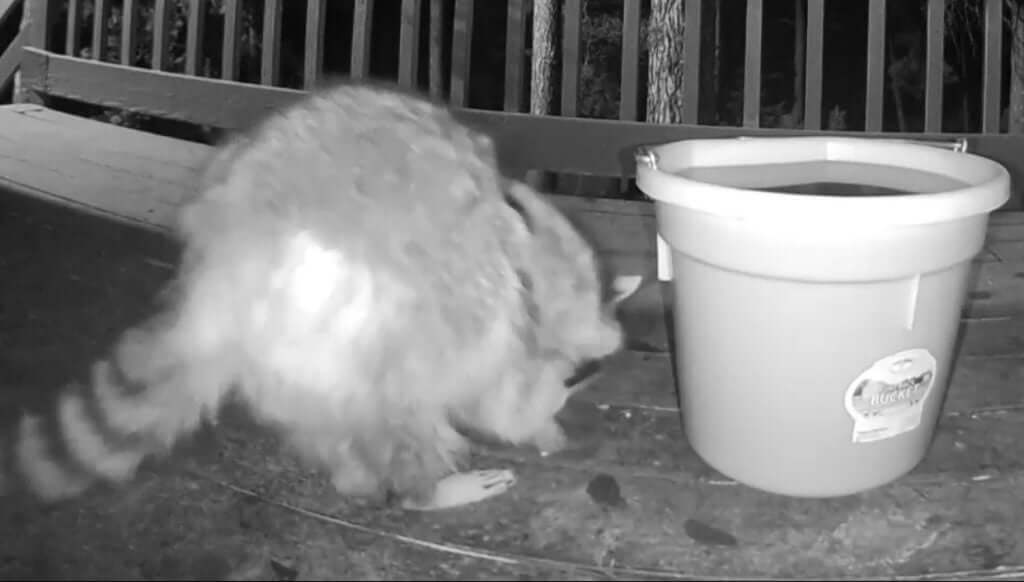 But instead of using it. I mixed medicine in hummingbird feed and prayed that Buttercup be the only animal to come to my watering hole that night. (A tall order)
God honored my goofy pray.
Buttercup came and no one else (very rare) and loved the sweet water surprise that waited her.
I think her hair is starting to grow back. Her litter has clearly arrived. Hope to meet them in June if she chooses to show and tell them with me.
I pray for them and hope they don't show up with the mange.
Good grief how would I dose all of them? Lol.
I Leave that for another day.
Happiest place on earth … http://PaintedArtist.com … join our mailing list? I've been blogging since 2003.