Kevin Jackson is an exceptional American Poet and has become a really good friend. He's my brother from another mother!
He keeps us all safe over at the Lost Pines Art Center shown here with me in front of my bird painting.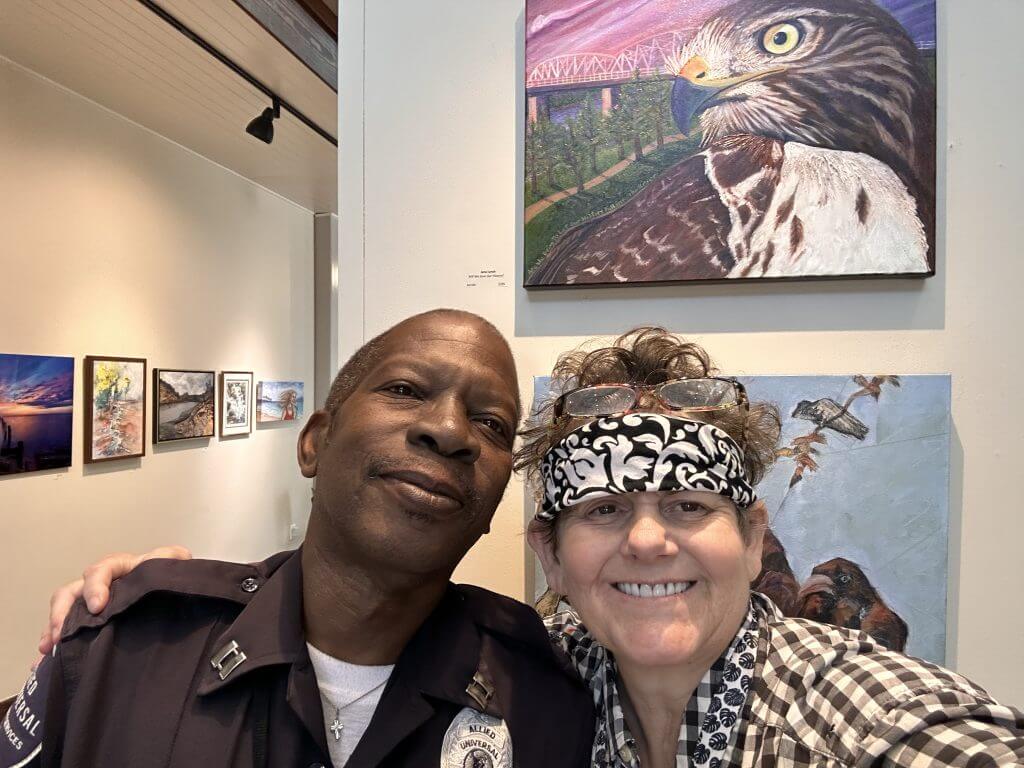 Please read his poem titled LOVE MAKES THE WORLD GO AROUND and go meet him and all the gang over at Lost Pines Art Center doing a great job representing local artists!
It's Kevin Jackson and he's a talent!