PaintedArtists.com • The Art Cave
Create Art today! Now through Labor Day: Thursday through Sunday from 1 to 6 pm.
Photos are of a few samples of art you can make today. Only $5 to $30 and I guarantee your success.
Also come see and buy art made by local artists for our brand "Hello from Ruidoso"!
We make loads of Awesome art, plus we take all forms of money, offer zero % layaway, ship all over the world and we even gift wrap.
We offer both indoor and outdoor seating or we can prepare an art kit for you to take back to your cabin if you prefer. ALL kits include everything you need to complete a project of your choice. Allow 3 hours to complete your masterpiece.
Making art effects the serotonin levels in your brain. It brings on the HAPPY!
Come play today from 1 to 6 pm -Near Albertsons at 204 Porr Drive, Ruidoso NM
Tons of projects to choose only $20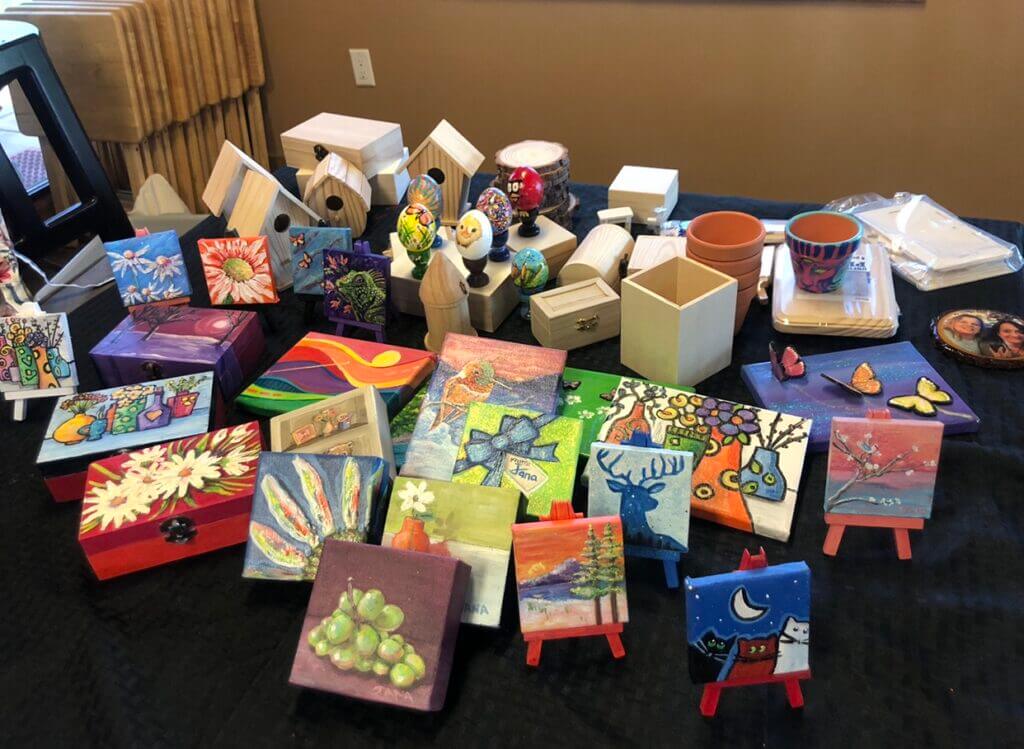 Paint on glasses • Get two for $30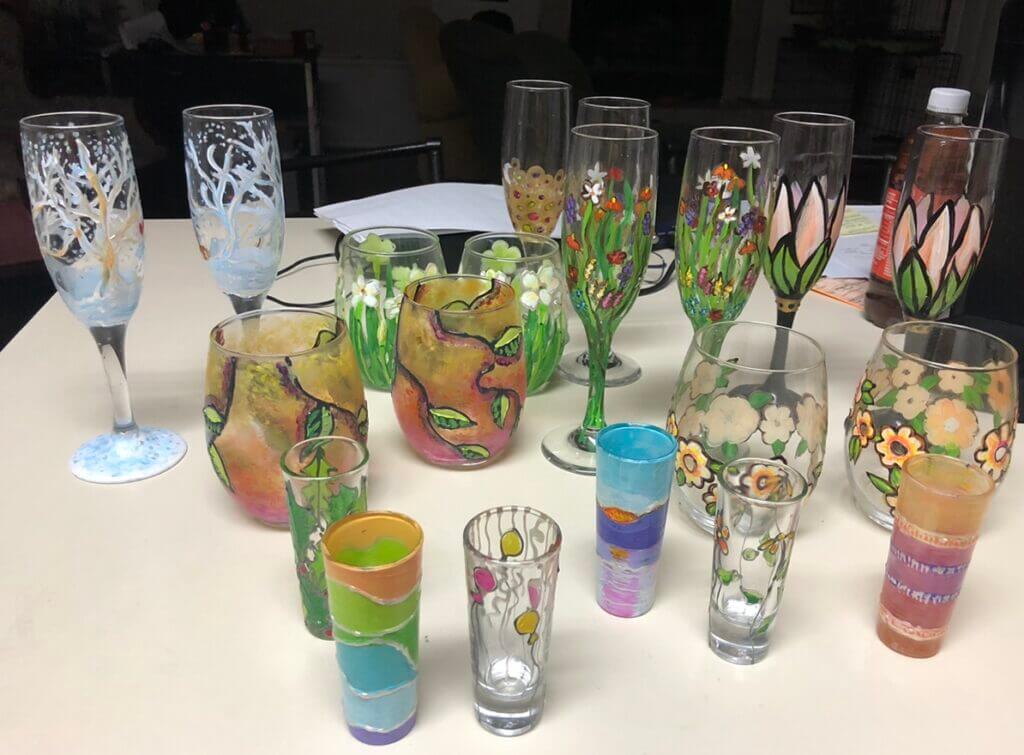 Photo by Jalynn West, of Jana Lynch, local artist and owner of the PaintedArtist. Be apart of our first community art installation. Paint a butterfly honoring your loved ones … only $5 and proceeds goes to help build our "Message of Hope" Garden. This is extremely special please come see and add your loved one to our "Honor Tree" in the Peace Garden.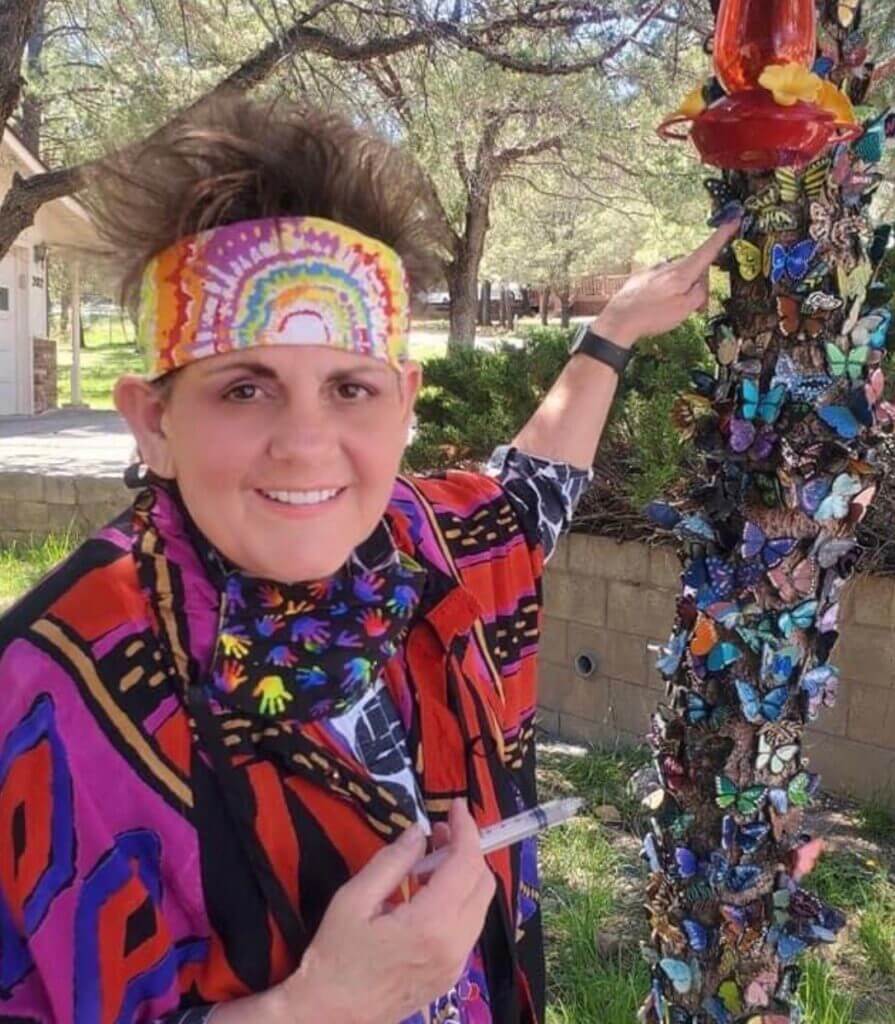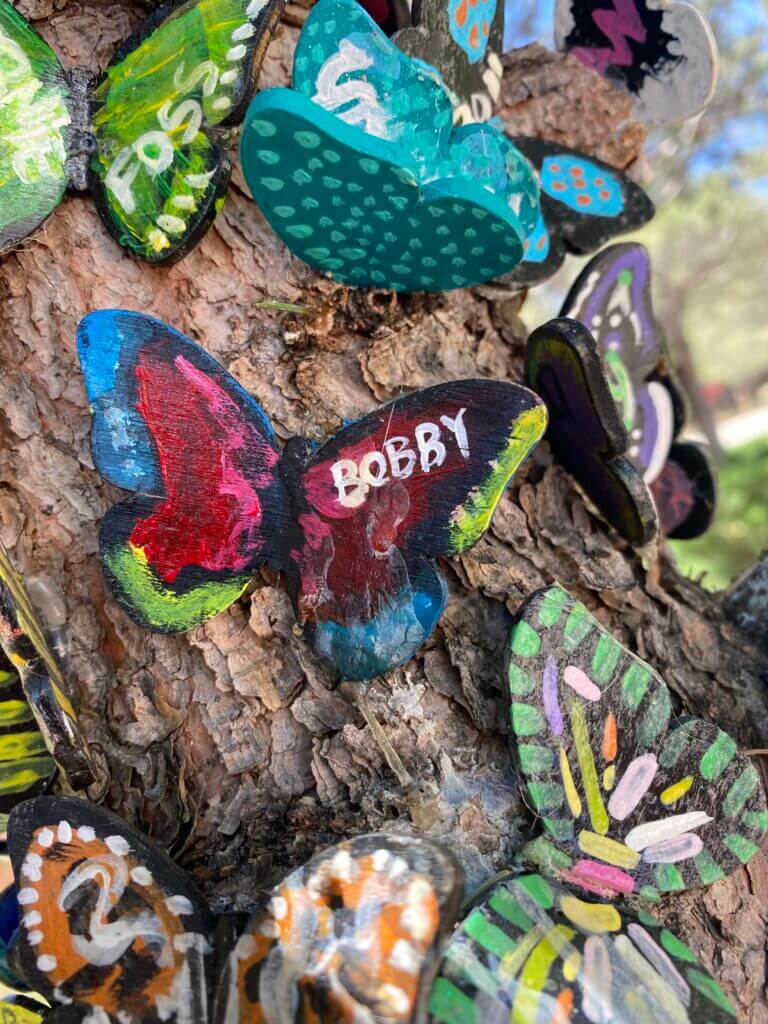 End ——-