It's a new day. Let us be abundantly happy in it (Psa 118:24). Especially if you get to have a pet dragon in your attic.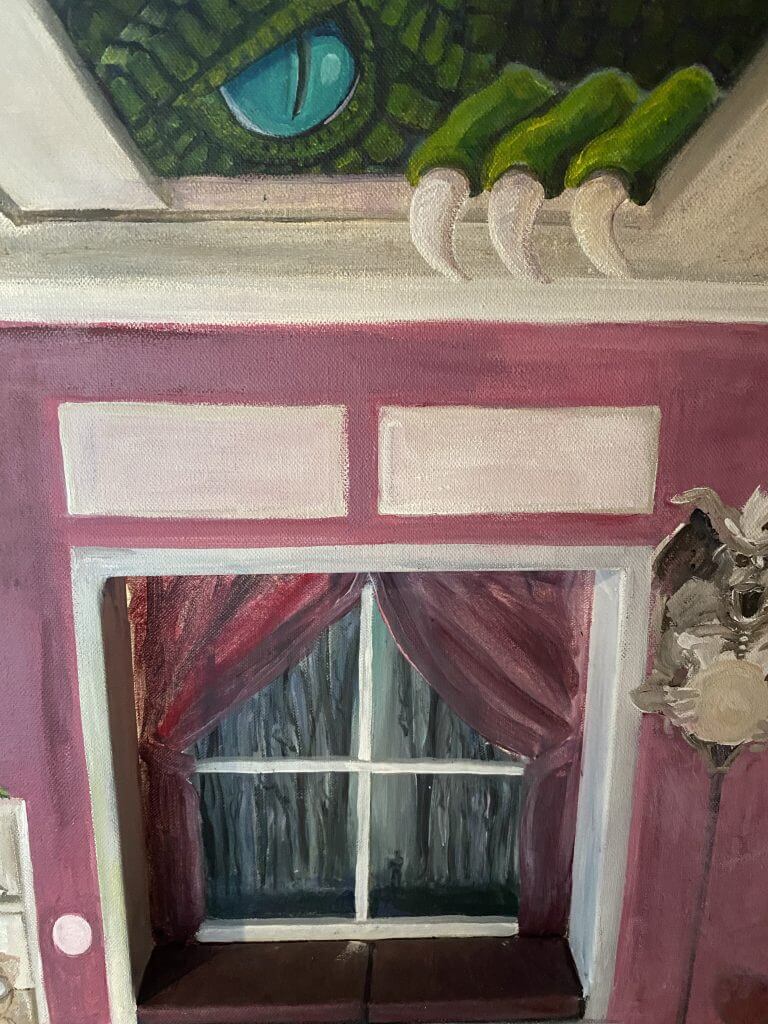 I managed a bit more detail on her yesterday. Should we put a name tag on our pet dragon?
What would our dragon's name be, if we did?
Now…
Lucky #MonsterHighDoll – and maybe Chloe. (BTW Nicole Sligar you have the coveted first right of refusal on this one.)
Today I get to see one of the most influential persons in my life as she prepares for her promotion, her next adventure into the other side of this deal we call human life on Earth.
It's been 52 years since we've laid eyes on each other.
She saved a little dyslexic girl (me) from a lifetime of stomach ulcers and low self-esteem issues by assuring the world around me that I I wasn't trying to be this high IQ jerk by not completing my lessons in school…that I simply didn't think like the rest of the world.
There's way more to this story, but i'll leave that to another day.
So off to Kerrville, Texas we go… ❤️