Well, it's official. We are River Ratz now. We played on the Colorado river yesterday for our 28th anniversary.
So here goes River Ratz lesson #1: Learn to hold your raft in place on a moving river.
Note to self: buy a boat anchor.
You only need a 25 lb round bottom anchor and you'll be able to hold still on a moving river. You need three floats. One float for each fat person plus the two skinny Italian greyhounds, and one for a cooler full of beer. Score!
I've got to buy another float for the beer now. Lol.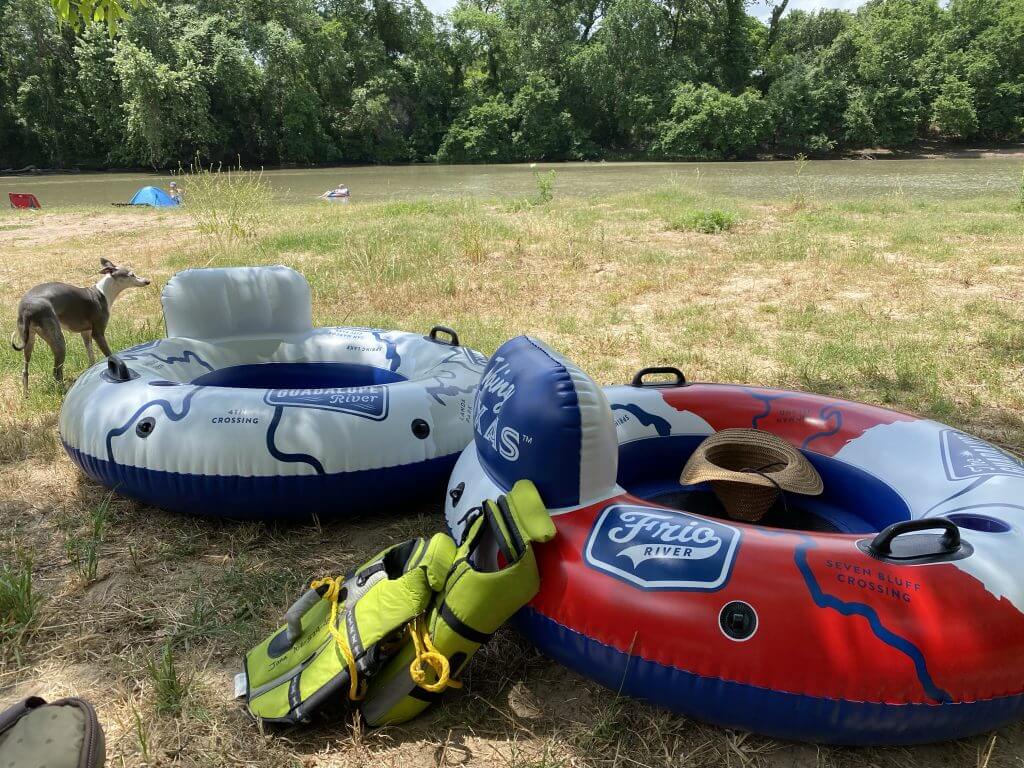 On our next day off we're going to put a car down-river at the refuse, but then drop in back at the Zen River House (our AirBnB) and then float back down to our car at the refuse. We'll drop anchor there and hang out. Lol