I just received and approved the product I ordered for the upcoming juried bird show. I have some product going to both the shows I'm involved in next weekend.
Some product will be with me on May 6th when I paint LIVE on First Friday at Neighbor's Kitchen and Yard. I'm taking some products to advertise the bird show that happens First Saturday May 7th at Lost Pines Art Center.
Join me at ether or both events.
I received heavy denim cosmetic and pencil bags, silk scarfs, tea towels and hand signed paper prints, all with my bird images on them.
Trying to stage photos in tiny living is freaking hard. Lol. So please come see me in person at these events. It's going to be a great weekend next week. Come join me!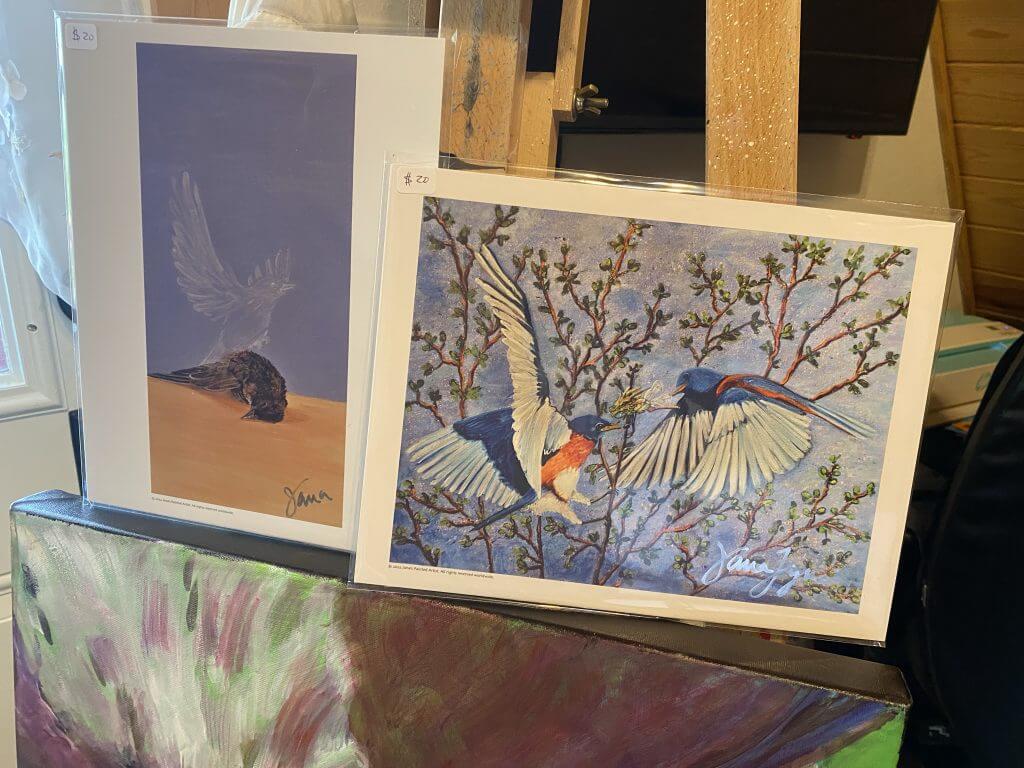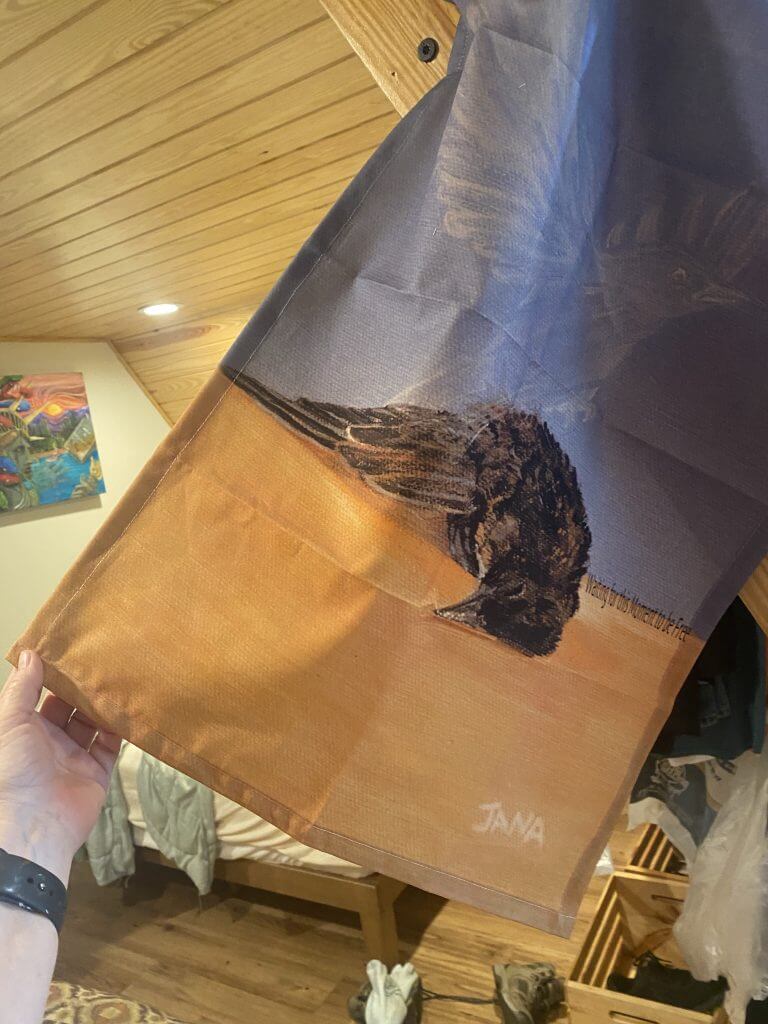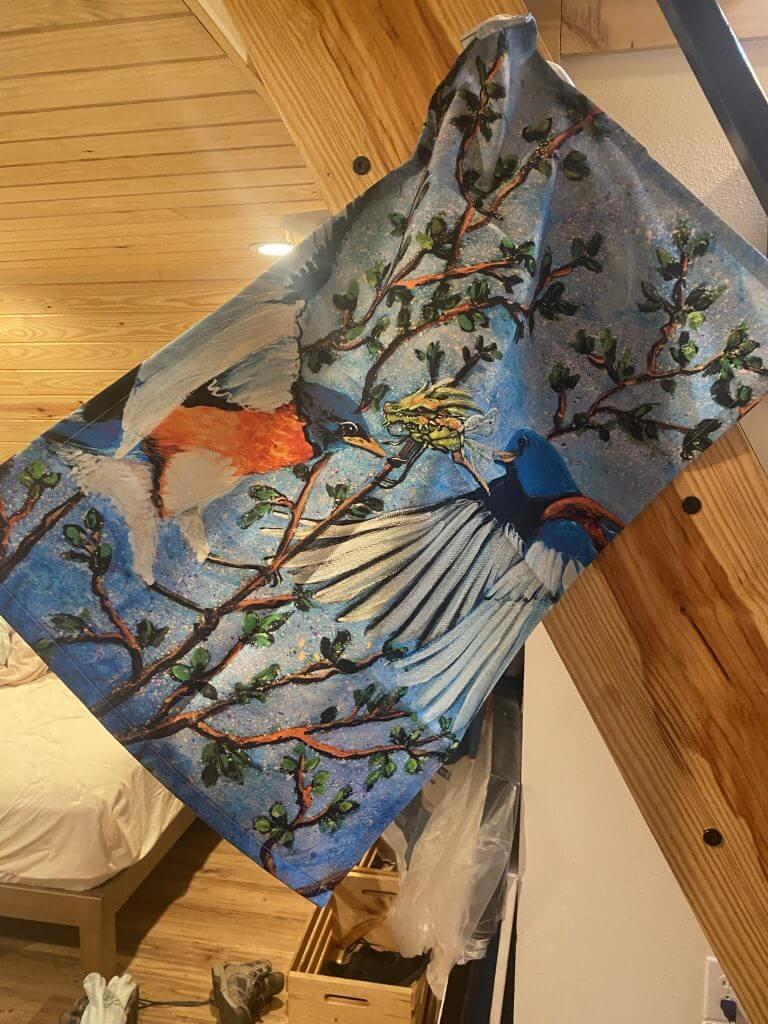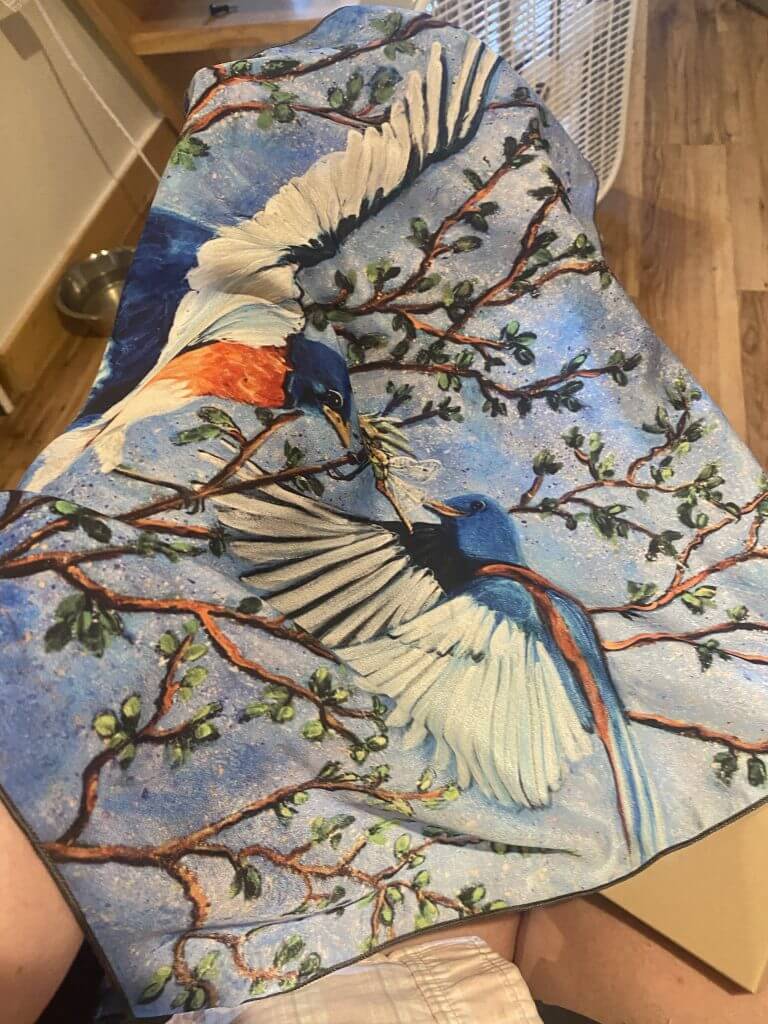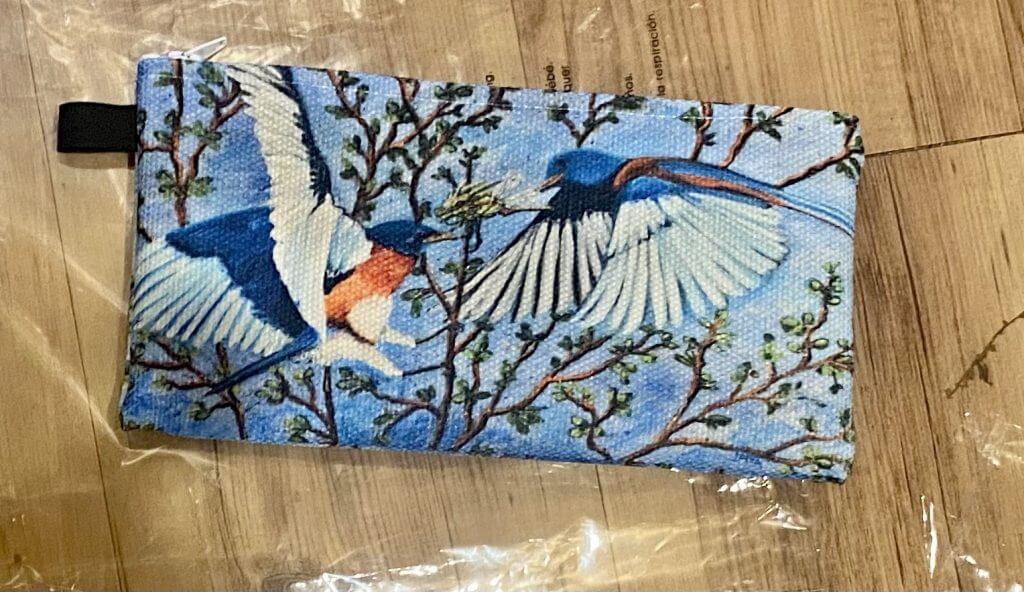 Waiting for the moment to be Free – Heavy zipper, heavy denim evening or cosmetic bag $25