Good times! Look at us, just hanging out on a wall and on a waiting list to get a location for our first Jana's RedRoom local emerging artist gallery that Kevin would open for me and my friends: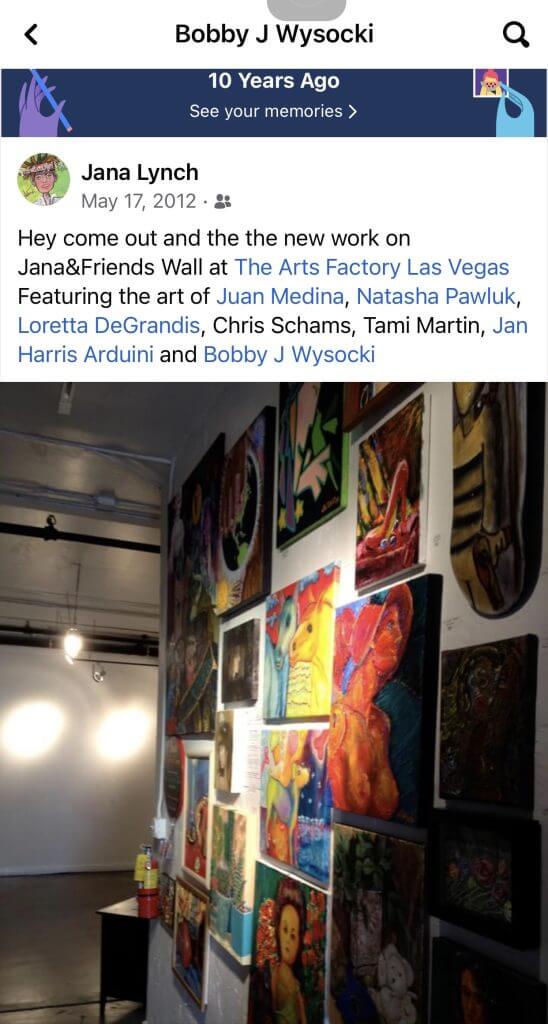 That was 10 years ago today.
I was waiting to get a space for Jana's RedRoom gallery. It would be a place where I would show all my artist friends' work. My friends were from the Fine Art schools I was attending at both University of Nevada Las Vegas (UNLV) and College of Southern Nevada (CSN).
My husband bought us a wall in the Art Factory Las Vegas for one month. Then on June 7 (my birthday, BTW…just say'n) I was told I had been selected for my first space. Over time we grew to become the biggest first floor space (1200 square feet) in The Arts Factory at the time.
Thanks for sharing this memory, Bobby J Wysocki, you're one of the most talented artist in all of Las Vegas. I'm with you. I miss those days.