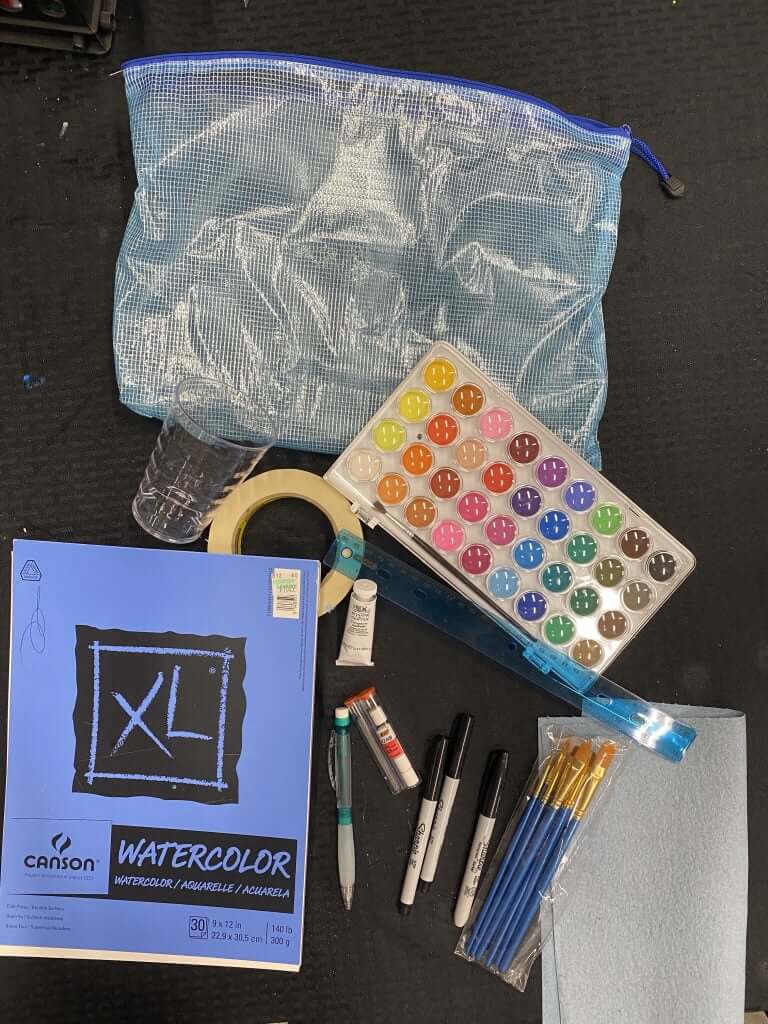 I get to teach a class on EMNU's brand new campus next door to Albertsons.
It's Watercolor and ink paint class … Plein Air … learn to painting your surroundings in a fun and whimsical way.
This class is about learning to paint what you see with a twist of fantasy added into your art. If you want to paint photo realism this class is NOT for you.
Class starts Wednesday Oct 20 from 1 to 3 pm and runs for 7 weeks. Our first paint Location will start at the school in class room number 115.
$125 for 7 weeks
The supplies you will need for this class.
9×12 140 lbs watercolor paper (you'll only need a few sheets)
Two untra fine point permanent sharpie markers (or a set of micro pens)
One regular fine point sharpie
One mechanical pencil with lead and erasers
A watercolor paint brush set
A few blue work paper towels
A water cup
A roll of blue painter tape or masking tape 1 inch
A 12 inch ruler
A tube of white gauche
Water color ether tubes or cakes
A bag to carry your supplies in.
One 9×12 black frame or shadow box for our student show. (Location to be determined for the show)
(If money is tight for you, your teacher will have extra watercolor paper, paper towels, tape, brushes, white gauche and rulers)
Questions? Message your teacher Jana of PaintedArtist.com ArtCave and Interactive Garden
Get ready to go on location but mostly be ready to have a blast!