"Is that Dinner?" my first egg tempera to start, and the second to complete, is ready for its forever home.
I'm offering a pre-online store deal on this painting as I need to cover my expenses related to my upcoming event in Ruidoso, and I pledge to give the Lincoln County food bank 25% of the net proceeds from the sale.
This beauty is 11″x14″ framed and ready to hang.
Here's my special offer: I'm asking $400, and I'll pay the sales tax and the cost of shipping it to you. Next week Jaybird Lynch Digital Marketing Works will put it up on my online store, Hello From Ruidoso for $900.00, so I encourage you get it now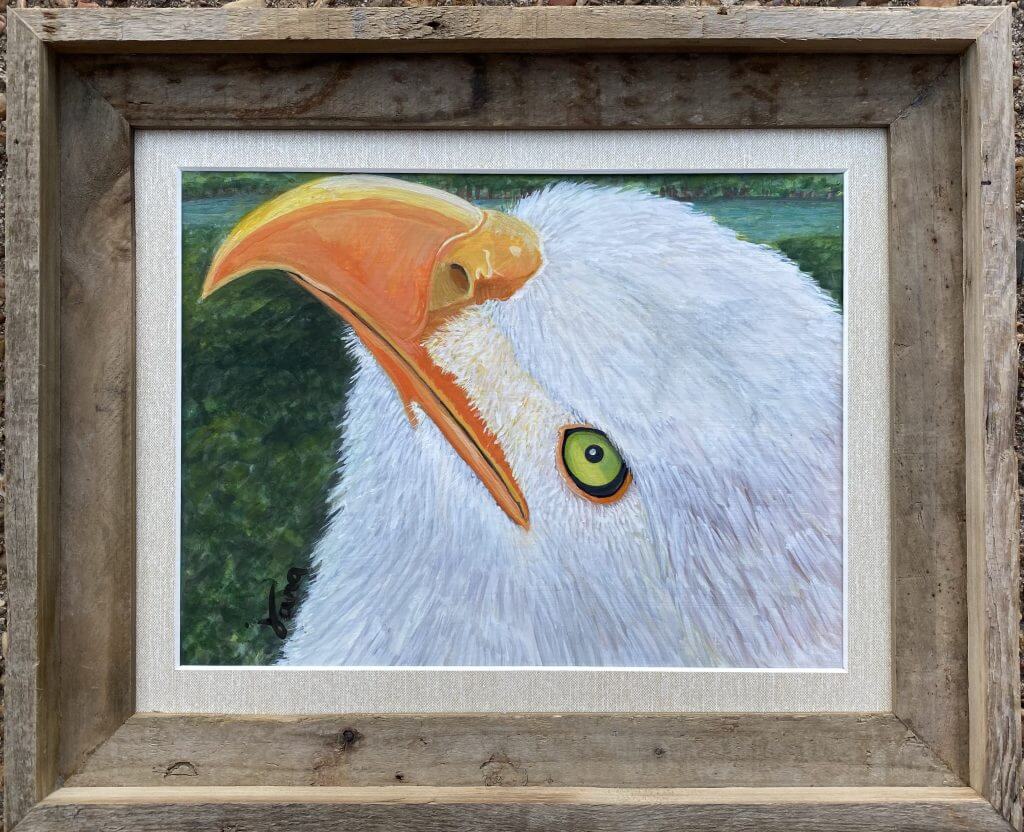 Message me if you're interested in owning this lovely work!
Let us for once not let Kevin Stepp, my sweet and generous husband, have to bare the cost of my zany lifestyle. Lol.
I look forward to seeing you. Love and peace to all.
(I hope you see the airplane that our eagle friend has spotted … is that what's for dinner? Na)